As an unprecedented number of breweries close down, what does this mean for the future of the craft beer category and its place in the supermarkets?
Last month, America's craft beer fans were rocked by news the country's oldest craft brewery was shutting up shop. Founded 127 years ago in San Francisco, the Anchor Brewing Company had weathered Prohibition and the rise of mass production. Today's economic climate, however, had proven one challenge too many.
It's a tale that has been repeated frequently on these shores. Dozens of UK brewers have entered administration or changed hands in the past year – among them Black Sheep Brewery, Wild Beer Co and Brew by Numbers.
The exact number is up for debate. According to audit firm Mazars, as many as 45 UK breweries became insolvent in the year to 31 March 2023, up from 15 the previous year – a figure that associate director Paul Maloney attributes to a "heavily overpopulated" category. Industry reports put the number even higher. A list maintained by brewer and industry commentator Steve Dunkley found 80 breweries – 38 of them independent – had shut up shop in 2022.
"There has been a large spike in closures of smaller independent craft brewers," says Yvan Seth, founder of wholesaler Jolly Good Beer.
That's corroborated by Sam McMeekin, MD of Gipsy Hill Brewery, who has seen three good friends shut down or declare administration in the past six months.
Smaller players seem to be bearing the brunt of a tough market that favours larger businesses. While the likes of Brewdog and Beavertown have been making gains – contributing to a 3.6% rise in craft beer volumes in the off-trade [NIQ 52 w/e to 8 July 2023] – more niche brewers are falling by the wayside.
Wild Beer Co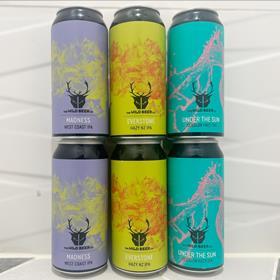 Kent-based Curious Brewery rescued the Wild Beer Co from administration in January, after the business struggled to recover from the impact of Covid and rising costs.
Wild Beer Co's portfolio – led by flagship Wild IPA – sits alongside Curious' premium English lager, Curious Brew and its Curious Session IPA and Curious Apple cider.
"The acquisition brings high-quality beers and distinctive brands, impressive distribution in the on and off-trade, as well as a significant direct-to-consumer e-commerce operation," said Curious chairman Mark Crowther at the time of the deal. Curious was created in 2021 by carving out the beer business of winemaker Chapel Down.
This comes down to smaller brewers being hit particularly hard by industry-wide challenges. First came the pandemic. Independent breweries tend to grow through events, word of mouth and on-trade exposure – all of which were curtailed by covid. While many enjoyed a boom early on in the pandemic, when home deliveries spiked, this was short-lived.
The end of the furlough scheme was a real turning point. "With the drop in disposable income and without bars and restaurants, on which most small breweries rely for the bulk of their volume and margin, revenue streams began to dry up," explains Neil Rutland, buying manager at wholesaler Dunns Food & Drinks.
Then there was the Brexit agreement. Many large brewers navigated the red tape successfully, and even grew exports, but "several smaller brewers lost export sales due to Brexit implementations", says Seth.
Things should have improved since the end of lockdowns and the reopening of hospitality. Yet the cost of living crisis has put pressure on the on-trade. "Patrons have reduced their visits to bars and restaurants," says Rutland. "When consumers venture out, they tend to stick to larger 'value for money' brands or reduce the number of pints they are drinking."
Great Newsome Brewery director Matthew Hodgson is concerned. "At the start of the year, I was confident we'd see a reduction in inflation as living costs levelled off, but it's very hard to predict from one month to another how business is going to be," he says. "There is only so much money people will spend."
Such concerns are only compounded by what the Society of Independent Brewers (SIBA) describes as a significant fall in the number of consumers drinking beer – especially women.
Beavertown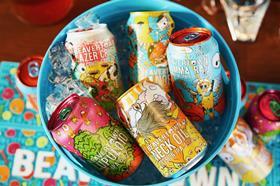 Heineken fully acquired craft brewer Beavertown in September last year, four years after taking a minority stake in the company.
The brand has gone from craft favourite to mainstream supermarket dominance since the deal in 2018, spearheaded by its Neck Oil session IPA, and sales continue to soar.
A strong NPD pipeline has contributed to 27.8% year-on-year growth to £32.9m in supermarket sales in the past year [NIQ 52 w/e 22 April 2023]. The business continues to be run separately from Heineken out of its £40m brewery in Enfield, north London, dubbed 'Beaverworld', which opened in 2020.
But arguably the biggest factor has been soaring costs of ingredients, cans, bottles, labour and, of course, energy. For an industry still struggling with the fallout of the pandemic, these costs have been too much to bear. "These were the final nail in the coffin for those breweries we have lost," says Rutland.
That's especially the case for brewers that took out loans to survive Covid. "Brewing is inefficient at a small scale. So, you really want to grow as much as you can, as every growth step you take buys you a bit more efficiency," explains McMeekin. "If you were a brewery that had invested for more growth, such as investment in equipment, and had higher fixed overheads or debt because of this, then you probably needed to grow as a result. If you didn't grow and the sale margins were put under pressure from extraordinary levels of inflation, then it's a recipe for hardship."
Arguably, brewers could pass on these added costs to retailers. But even if they accept cost price increases, that doesn't mean consumers will.
After all, craft beer is already a premium product – particularly in retail. It sells at a minimum of £3 for a 440ml can in supermarkets, and niche alternatives sell for more than double that in independent stores. It's a hard sell to make those prices higher.
"Retail is, at the best of times, a fairly tricky place – as the margins are thin when times are good due to competition, and the pricing leverage is low, unless you are the one or two national craft brands that can demand a retail premium," points out McMeekin.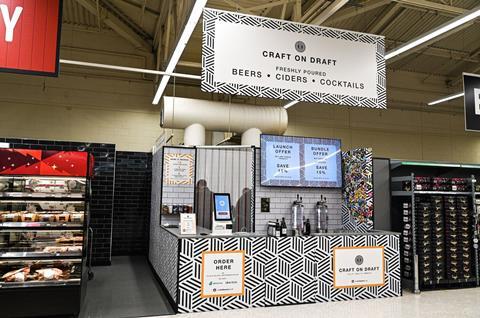 Big craft
By national craft, McMeekin means brands such as BrewDog and Beavertown. While smaller brands are struggling, he believes they are benefiting from an increasing retailer preference for recognisable names.
"They are giving more space to brands that are proving rate of sale," he says. "At the end of the day, retailers are stocking products they think are going to sell."
Jane Peyton, founder & principal of School of Booze, says Thornbridge, Vocation, Beavertown and BrewDog are doing particularly well in retail.
"If you didn't grow and sale margins were under pressure from inflation, it's a recipe for hardship"

Sam McMeekin, MD of Gipsy Hill Brewery
The sheer size of these larger craft brands – and their equally large pockets – has helped them weather tough times, says Rutland. "Market exposure is already much lower for independent brewers and they can be beaten off the shelves and bars by larger brands with large marketing and market access budgets," he says.
Sales figures certainly suggest the market is moving in favour of 'big craft'. Beavertown was one of the fastest-growing names in The Grocer's Britain's Biggest Alcohol Brands this year, breaking into the top 100 with a 33% volume gain [NIQ 52 w/e 22 April 2023]. BrewDog didn't fare too badly, either. It held onto its volumes despite the tough climate, with value sales of £167.1m.
Black Sheep Brewery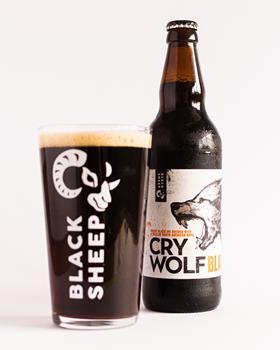 Black Sheep Brewery was acquired by Breal Capital in May this year in a pre-pack deal that included the business's brewery, shop and visitor centre, as well as its pub estate.
Founded in 1992 in Masham, North Yorkshire, Black Sheep Brewery employs around 140 people and produces beers including Respire and Guzzler. Before entering administration, Black Sheep said it had been hit by a "perfect storm" of the pandemic and a sudden rise in costs.
"Covid loans were useful but, in the end, could not sufficiently compensate for reduced cashflow in the long term," said CEO Charlene Lyons at the time.
The brand is certainly chipper about its prospects. "We are seeing significant share gains, and June was the largest-ever month of shipments out of our main site," says a BrewDog spokesman.
The likes of BrewDog have also been helped by retailers moving towards larger mulitpacks, sometimes at the cost of space for single cans and bottles. One major craft brewery says beer shoppers want to buy bigger packs, even in the convenience channel – a trend that tends to favour bigger brands.
When Tesco partnered with BrewDog to launch Black Heart stout in February, for example, it rolled out in 440ml, 4x440ml and 10x440ml formats. It's telling that Black Heart has been one of the most successful new lines of 2023, generating over £2m since launching early this year [NIQ]. Against all of this, it's no surprise less well-known lines are struggling to cut through.
Small brewer support
All is not lost for smaller brewers, though. They have strong public support, according to the 2023 SIBA annual craft beer report. A growing number of consumers believe craft beer should be produced by an independent brewery, and only 3% believe it can be made by a global brewer, it found.
Supermarkets are catering for that demand to some extent. Smaller names such as Northern Monk, Tiny Rebel, North Brewing Co and Jubel have a strong presence in the big four. Northern Monk, for example, has seven lines in Tesco, four in Sainsbury's, five in Asda and 14 in Morrisons – including single and multipack formats – according to analysis of their websites.
And supermarkets insist they remain committed to broadening craft ranges, despite the apparent slowdown. Tesco, for example, points out it has launched more than 40 new products in the past year. Its range includes an exclusive four-pack from Cloudwater, which works with small, minority-owned breweries. "We are always looking for new and exciting products that reflect customers' changing tastes and shopping habits," says a Tesco spokesperson.
Asda also says it has increased its range of craft beers this year, to list brands including Roosters, Gweilo and Laine. Arguably its most impressive development was at its Pudsey store in Leeds, where it launched a specialist tasting station in partnership with Craft on Draft. There, customers can try up to 12 craft beers.
"We are always on the lookout for new and exciting brewers," says Asda. "We still believe this is a growing market; however, not as fast as it once was."
Meanwhile, Waitrose beer buyer Jourdan Gabbini says the retailer offers a range of exclusive and first-to-market options and is "proud to have a wide selection".
Brew by Numbers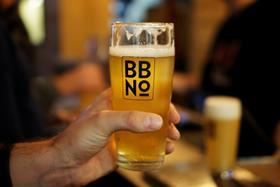 London-based Brew by Numbers has been up for sale since entering administration in June, with an announcement regarding new ownership expected soon.
The business was founded in 2011 in Enid Street, Bermondsey, and moved its main production to a new brewery in Morden Wharf, Greenwich, two years ago – adding a 400-person capacity taproom on the banks of the Thames.
Despite having a large fanbase, the business has fallen victim to difficult trading conditions due to the pandemic and rising prices. The administrators are continuing to operate the business: the taproom is still open for trade and beers are being sold through the website.
There may be further opportunities in the mults for breweries that push their local credentials, suggests McMeekin. "When I have pitched to wholesalers who put products into supermarkets, I now say that I'd like to win the listing – but only for London, as that is where we're based," he says. "We are known by consumers in London, and our rate of sale is better in London."
Of course, supermarkets are not the only route of sale – and certainly not the most profitable. "Supermarkets will be largely irrelevant to the vast majority of craft brewers who'll never be in a position to sell to them," points out Seth.
So the health of the DTC and hospitality channels is another crucial factor for their survival. These channels still account for a large portion of sales, even if they have tailed off, found the SIBA craft beer report. It shows 27% of the average independent brewery's income comes from taprooms, brewery shops or DTC.
"Brewery tap rooms have become pretty much essential for a new craft brewer," says freelance beer writer Pete Brown. "It's guaranteed revenue for brands struggling to compete over limited taps and shelf space."
Aside from finding the right channel, another question is what kind of brews are landing well at this time. Giles Mountford, drink marketing director at Badger Brewery, believes demand remains for something a bit different. As such, Badger recently launched the Outland brand to offer innovative brews such as milk stout, peach lager and a hazy IPA. "Beer drinkers are still looking for quality, flavour and variety," he says.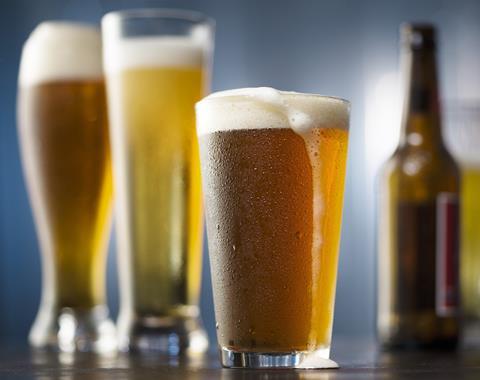 However, the latest tendency has been to play it safe – and many brewers are instead concentrating on more familiar styles. One of those is Forest Road, which is focusing on lager and lower-abv pale ales. Forest Road's main beer is its 4.1% abv Posh Lager, which sits alongside pale ales between 4.3% and 5.3% abv.
"As a business we have always focused on a small, core range of beers," says owner Pete Brown. He believes these are more reliable than what he terms "Instagram beers", often featuring "cool" labels and a high abv. "I think there's less exploring by the consumer, especially at a high cost, because it's risky."
He's just one of many who, despite the difficulties in craft beer, sees a future for the right brands and right products. Rutland at Dunns is another. "Support for craft beer brands is still very much existent, which is overwhelmingly positive news for the future of our remaining independent brewers," he says.
Seth believes the latest closures will give way to a brighter future. As he sums up: "Most brewers are going to survive and the craft beer industry will remain vibrant and interesting."