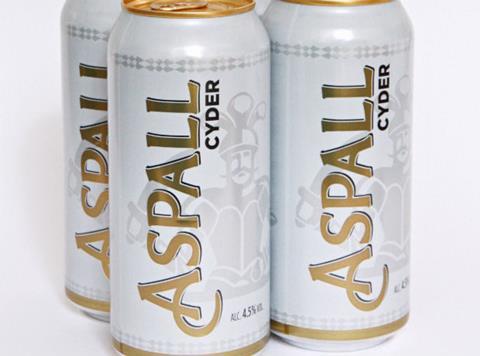 Aspall has secured a listing with Waitrose for a new canned version of its flagship cider.
The 440ml cans of 4.5% abv Aspall Cyder (rsp: £4.59/4-pack) will launch in the supermarket on 1 May, with an eye to expanding into further major retailers over the coming months.
Made by blending culinary and bittersweet apple varieties such as cox and russet, the cider was created to satisfy demand for "an accessible, mid-strength cider", Aspall said.
"By making it available in cans, we are increasing the opportunities for people to enjoy our premium cider in a range of settings," added Aspall chief executive Des Smith.
"Made with the same obsessive attention to detail as all the ciders in our range, Aspall Cyder reflects our proud cider-making heritage while responding to current demands from a wider market."