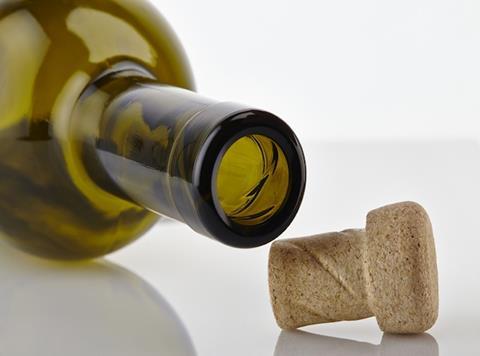 Berry Bros. & Rudd has achieved a UK packaging first by bringing a new 'helix' wine bottle closure to market.
The retailer has launched a series of 'Protea' wines by winemaker Anthonij Ruperty - a 2017 sauvignon blanc and 2017 chardonnay - featuring the closure, an ergonomically designed cork which threads inside the bottle neck to ensure an airtight seal (rsp: £11.95/750ml).
The helix is fully resealable like a screwcap, but with "the all-important cork-out-the-bottle 'pop'", said Berry Bros. & Rudd wine buyer Katherine Dart MW, and was "great for reusing and upcycling for anything from water to olive oil". It is made from 100% sustainable cork.
Having been revealed to the global wine trade in 2013, it is already available in bottles of wine in the US and some countries in Europe. However, this is the first time it has made landfall in the UK.
It comes as alternative approaches to wine packaging are on the rise. Supermarket wine giant Accolade, for instance, has tipped alternative pack sizes as a key trend for the sector over the coming year, and has launched Echo Falls into new 3l double-flavour bag-in-box-packs and moved Hardys, Kumala Reserve and Mud House varietals into 50ml bottles.
Meanwhile in spirits, The Sustainable Spirits Company last week announced a raft of NPDs that will be available in environmentally friendly polylaminate 'eco-pouches'.