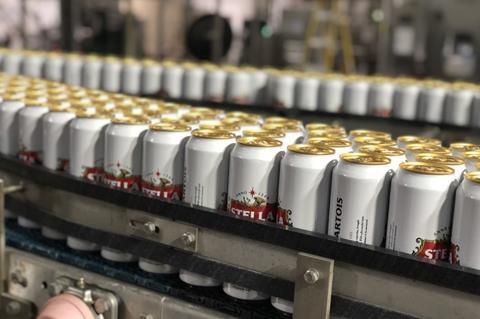 Budweiser Brewing Group has overhauled its supply chain to keep beer flowing to stores throughout the coronavirus crisis.
The brewing giant has begun sending stock straight from its breweries to stores instead of depots, delivering up to 90hl of beer at a time.
It has also signed a deal with the Co-op to supply 300 of the retailer's stores through Matthew Clark – marking the first time the brewing giant has ever used an on-trade wholesaler to deliver beer to convenience stores. Matthew Clark was the brewer's sole distributor to the on-trade before the coronavirus crisis.
Budweiser added it had also "worked with one customer to deliver beer into three new depots, adding 50% on to their network capacity to help get beer flowing", it said.
"In 10 working days, the teams developed the capability and delivered over 65,000 hl – the equivalent of around 20 million bottles – through these new models that we are continuing to support today," said the brewer's director of sales operations, James Rowe.
While none of these arrangements would be permanent, Budweiser Brewing Group said in the future it would "be able to revert to these during key busy moments during the year".