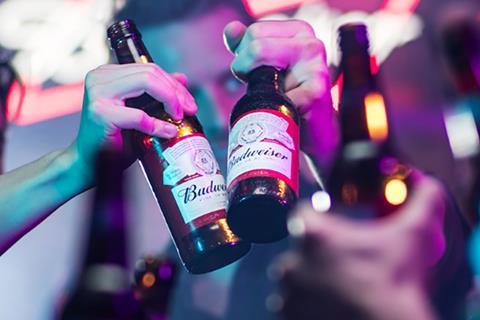 Budweiser Brewing Group is to power its huge Welsh brewery with hydrogen, as part of a push for greater sustainability.
The Stella, Budweiser and Corona owner has partnered with green energy business Protium in a move it claimed would "revolutionise" the facility in Magor's capabilities and "provide zero carbon power and fuel for all its operations".
The project, expected to complete in 2024, will be the first large-scale hydrogen generation system at a brewery, and will fuel its production as well as "key logistics assets" such as HGVs and forklift trucks.
Budweiser claimed the move would produce more than 20 megawatts of renewable energy and eliminate 15,500 tonnes of CO2 per year.
It said it would "demonstrate Budweiser Brewing Group paving the way to a more sustainable future for the broader industry".
The brewer already powers its brewing operations at Magor with renewable electricity from solar farms and a wind turbine on-site. However the "intermittent nature of renewable electricity, in harmony with hydrogen" would create "a complementary, natural and emissions-free energy solution for its production and supply chains" it said.
Hydrogen was "an exciting opportunity as it's the lightest and the most abundant element in the universe", it said.
The brewer's head of sustainability and procurement, Mauricio Coindreau, said: "Innovative energy solutions like hydrogen have huge potential as a key part of our sustainability strategy, helping us significantly reduce our UK carbon footprint.
"As a company we are committed to continuously exploring technology that can help us meet our ambitious 2025 sustainability goals, so the key focus of this project is to ensure the efficient operation, application, and sustainability advantages of green hydrogen."
Budweiser wants all of the energy used across its global operations to come from renewable sources by 2025.
It comes as The Grocer revealed last week that the brewer planned to launch an unfiltered version of its bestselling Stella Artois brand in 2022.