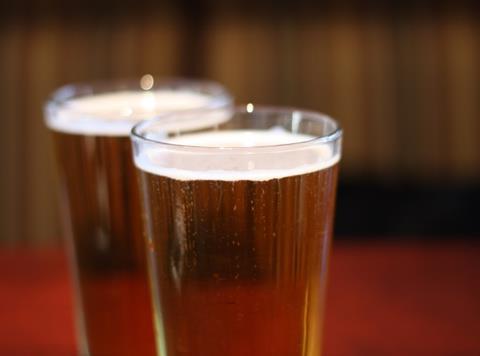 The Campaign For Real Ale looks set to widen its remit to include other types of beer, cider and perry as part of its ongoing battle to stay relevant to 21st century drinkers.
The longstanding consumer group has spent the past two years embroiled in a wide-ranging debate on its future and revitalisation - the most pertinent question being whether Camra could, or indeed, should extend its focus to kegged ales, ciders and other types of booze.
Now the group's leadership has tabled proposals to indeed broaden its scope, with Camra planning to represent different beers, cider and perry, and give them greater prominence at Camra's beer festivals going forward.
This move would allow "a closer connection with the current revolution in beer and bars" and would "enable the organisation to connect with modern-day beer drinkers and pub goers" said Camra chief executive Colin Valentine, although it's primary role would remain "continuing to advocate that real ale is the pinnacle of the brewer's craft".
Before Camra widens its remit, the organisation's members will vote on the proposals at its upcoming agm in April, before which they will be given "full details of the changes we're recommending, along with the analysis of the impacts and potential opportunities" said Valentine.
Founded in 1971 to advocate the interests of traditional ale brewers and pubs, Camra wields a considerable influence on the drinks industry and government, with roughly 190,000 members.
It has consistently lobbied against "the increasing practise of consumers buying their drinks from supermarkets for home consumption", arguing instead for "the preservation of the traditional British pub".
However, with the rise of craft beer and the decline of the traditional beer-led pub, it has gained somewhat of a reputation of being overly conservative in its outlook and views, especially in its attitude towards the quality of modern keg-conditioned beers.
"We recognise that the beer and pub landscape has changed and continues to evolve, and our place in that landscape has changed as well," said Valentine. "We're determined to make sure we continue to change and evolve so that we are relevant to drinkers of all types and continue to offer a compelling reason for people to join our organisation."
It launched the widely anticipated Camra Revitalisation Project in April 2016, embarking on a massive consultation with its members, as well as brewers, politicians and journalists.