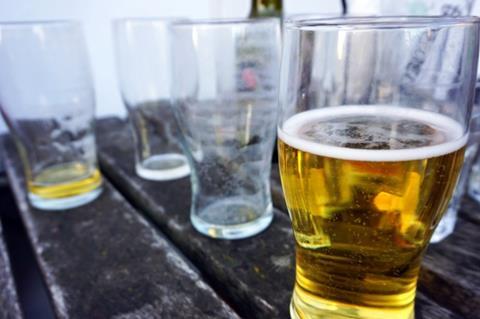 The Campaign for Real Ale has urged the CMA to investigate the upcoming merger of brewers Carlsberg and Marston's.
The consumer group said this morning the £780m merger of the two business' brewing arms, which will create a joint venture called Carlsberg Marston's Brewing Company in the UK, would reduce the availability of beer to pub-goers.
It has written a letter to CMA CEO Andrea Coscelli outlining its objections – namely that the merger will see the share of UK pub companies owned by global brewers rise from 25.3% to 32%, thus reducing competition and limiting choice.
"Since the day that it was announced, CAMRA has raised serious concerns about the proposed Carlsberg Marston's Brewing Company and choice for beer drinkers, pub-goers – and over the future of British beers, brands and breweries," said CAMRA CEO Tom Stainer.
Under the terms of the proposed deal, the joint venture will have a "long-term strategic partnership" offering it access to Marston's massive estate of 1,400 pubs. It is due to complete in the latter half of the year.
"We wrote to the CMA back in June and asked them to investigate," said Stainer. "We were surprised to be told that it wasn't a matter for them, and that we should talk to the EU Commission instead. We don't understand why the CMA does not seem interested in investigating something that will clearly have an impact on choice of beer on the bar in pubs."
A Carlsberg UK spokeswoman told The Grocer the deal would "add value to beer-drinkers, customers, suppliers and the employees of both brewers".
"In respect of anti-trust, we are cooperating with the relevant authorities and do not see any concerns arising from the joint venture," she said.
The Grocer has approached Marston's for comment.