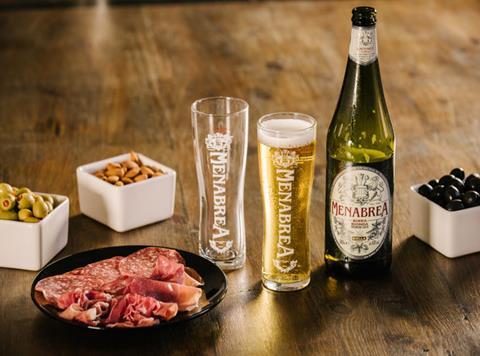 Italian beer Menabrea Bionda is making its UK off-trade debut following the brew's "popularity" in the UK on-trade.

The 4.8% abv pale lager, exclusively distributed in the UK by C&C Group, is being rolled out into Tesco in a larger 660ml bottle format.

The beer was launched in the UK on-trade in 2014, where "its popularity had been evident in its rapid expansion across outlets", said UK brand manager for Menabrea Angus Lawrie.