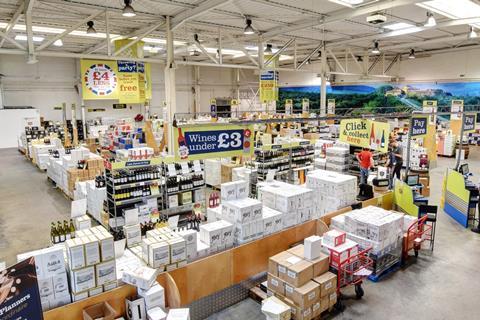 Majestic Wine has reported a massive sales surge at its Calais stores throughout February, with Brits flocking across the channel to load up on cheap wine before Brexit.

Turnover sky-rocketed 49% in Majestic's two stores across the channel, where it stocks a similar range to its UK estate but without the incurred cost of UK wine duty - Majestic says this accounts to an average saving of roughly £3 per bottle, despite the current unfavourable exchange rate.
A bottle of Cordonio Brut Cava, for instance, costs £9.99 in the UK but £3.29 in Calais, said Majestic.
But it was not necessarily a case of "people buying as much as they can, as cheap as they can", suggested Majestic Wine MD Joshua Lincoln. "This is a new generation of cruiser millennials. It's couples getting ready for their summer weddings now. It's day trippers from the Scottish Highlands taking on a mammoth trek.

"Pre-orders are up 78% for this March and the average order value is up too - these are wine lovers spending the same as they would in the UK, and getting considerably better bottles for it. And they're doing it now."

Majestic offers a number of incentives for shoppers to make the journey, which can cost as little as £10, in some cases even offering to cover the cost of travel if a pre-order is made.

One in 10 Brits have already begun stockpiling over fears that Brexit could lead to shortages, with a further 6% planning to do so, exclusive research by The Grocer revealed last month.