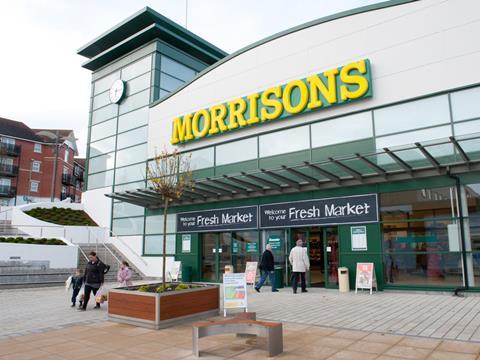 Morrisons has taken its BWS aisles upmarket, slashing almost 100 beers and spirits to make room for pricier lines.

Some 95 beer, cider and spirit SKUs have disappeared from the retailer since the start of April, according to the latest Brand View data [52 w/e 23 May 2018].

RTDs appear to have suffered particularly badly: WKD has dropped from six to four SKUs, and lines have been cut from Hooch, Archers and Malibu. In beer, mainstream brands such as Leffe, Coors Light, Beck's and Adnams have lost space. New listings were given to craft brands such as Cidersmiths, BrewDog, Belhaven, Black Sheep Brewery, Goose Island. Premium spirits including Tanqueray and Singleton gained space.

Craft brands weren't without casualties: Stone Brewing appears to have been completely delisted.

Morrisons' wine selection saw small updates. It looks to have binned five of its own-label wines and in their place added a malbec, a pinot noir, a saint-émilion, a chardonnay and a carménère.

While ditching cheaper products could send volumes down, "Morrisons will actually end up with a higher cash profit" said retail consultant John Butler. "People aren't splashing the cash so much, so just driving the sales lines and haemorrhaging margin is not going to work."

It comes as value sales of BWS at Morrisons were up just 1.5% over the last year, behind Tesco (3.7%), Asda (3.0%) and Sainsbury's (2.7%) [Kantar Worldpanel 52 w/e 22 April 2018].

Morrisons declined to comment.