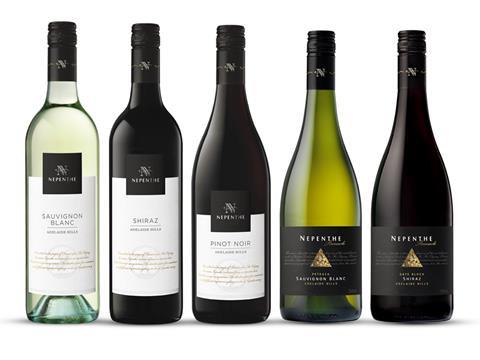 Aussie wine brand Nepenthe is bringing a range of wines from Australia's Adelaide Hills to the UK.
The range includes 'Altitude' sauvignon blanc, pinot noir and shiraz wines, priced at £12.99/750ml, as well as a posher 'Pinnacle' sauvignon blanc and 'Gate Block' shiraz, priced at £19.99, which have rolled into Amazon.
Altitude wines exhibited "genuine varietal quality", while Pinnacle wines were "small batch, boutique wines sourced from the most premium vineyards", said the brand.
Adelaide Hills was "an inspiring viticultural region", said Nepenthe winemaker James Evers. "The diverse micro-climates bring complexity to our wines and challenge me as a winemaker".
Although the brand took a "minimal intervention view" on winemaking, added Evers, nothing had been left to chance, with "a human touch at every step of the process".