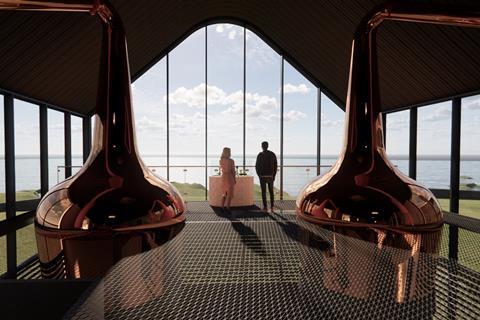 Pernod Ricard's scotch whisky arm Chivas Brothers has announced plans to produce an Islay whisky for the first time.
The creation of a new Islay whisky brand would diversify Chivas Brothers' scotch whisky portfolio of blends and malts, which includes The Glenlivet, Royal Salute, Chivas Regal and Ballantine's brands.
The unit said it would build a new distillery to produce the whisky on the isle of Islay. It has purchased land on Gartbreck Farm, to the west of Beam Suntory's Bowmore distillery and on the shore of Loch Indaal. Across the loch sits Remy Cointreau's Bruichladdich distillery.
Once operational, the distillery's production would focus on producing Islay single malt celebrating "the region's distinctly smoky and peated profile", Chivas Brothers said.
A timeline for the build has not been announced.
When finished, the Chivas Brothers' site will join nine other distilleries on Islay. As well as Bowmore and Bruichladdich, Diageo's Caol Ila and LVMH's Ardbeg are also located on the island.
"This is an important new chapter in the Chivas Brothers story," said Jean-Etienne Gourgues, CEO at Chivas Brothers. "The introduction of an Islay whisky completes our comprehensive and award-winning Scotch portfolio.
"As a business built on hundreds of years of heritage, it also gives us the opportunity to do something we rarely do, which is start from scratch."
Gourgues added that the new distillery would be carbon neutral, in line with Chivas Brothers' goal to become carbon neutral in distillation across all its sites by the end of 2026.
"Here on Islay, we can create a blueprint for carbon neutral distilling and continue to usher in this era of sustainable scotch," he said. "We are committed to scotch, to the Islay community and the landscape that makes it the perfect place to continue our vision to shape the future of whisky."