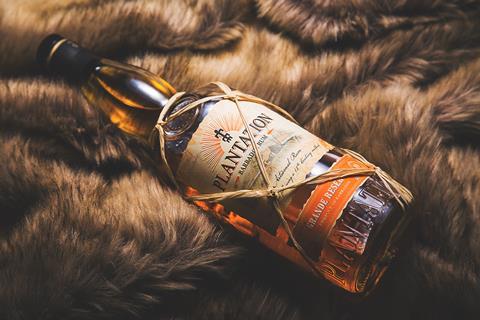 Speciality Drinks and The Whisky Exchange are implementing a new classification system for rum the sister companies hope could be rolled out into the wider industry and used to boost transparency in the category.
Unlike spirits such as whisky and tequila, rum notoriously lacks transparency around its production, with few guidelines for suppliers on the labelling and marketing of different rums.
Under Speciality Drinks' new system, rums from a single distillery will be called 'traditional' while blends incorporating spirit from more than one distillery will be called 'modernist'.
The type of still used and whether the rum is made with a blend from different stills in the same distillery will also be detailed. For instance, if a rum is made at one distillery from a blend of pot and column stills, it would be called a 'single traditional blend'.
Speciality Drinks is hoping retailers and larger suppliers may eventually follow in adopting the scheme.
The business' head of buying Dawn Davies MW told The Grocer: "If I sell a product as a whisky in the UK that is under 3 years old the Scotch Whisky Association will immediately tell me to remove it from sales. There is nobody that does this for rum and this is needed. For me the real issue is that no one has come up with a system that makes sense and that works across the broad spectrum of rum and is inclusive.
"Rum is very confusing due to the variety of rules for each country and the lack of transparency so how do you know if something is aged 3 years or an average of 3 years when there is no law that states what it should be.
"The rum world needs more unification in order to put laws in place and I am not sure whether this will ever happen. Whether we have come nearer to creating a system that works is another question but at least we have tried to do something."
The new system also divides rums into 'flavour camps', which Speciality Drinks said could better communicate how different styles actually taste to consumers. They are: light and uncomplicated, herbaceous and grassy, tropical and fruity, fruity and spicy, dry and spicy, and rich and treacly.
The process of collating distillation information on all 480 rums stocked by Speciality Drinks had been "super hard", she said. "There is not a lot of information and the distillers don't tell you much."
Speciality Drinks additionally plans to introduce a badge for rums to indicate they contain no added flavourings or sugar, as many new entrants to the booming category do.
"The same thing is happening in gin – as soon as you've got a category going into growth there are people who want to cut corners," said Davies.
It comes as sales of rum – particularly spiced and 'golden' rums – are surging across the UK. According to WSTA figures, 35 million bottles of rum were sold in 2018, worth just over £1bn.
And while white rum currently out-sells golden and spiced rums in the off-trade, the trade association is predicting flavoured and spiced rums will have stolen the top spot by the end of 2019.
"Until now, spiced rums have been associated with lower-quality mixing spirits," said Dan Buckland, co-founder of Drum & Black Rum Co.
"However, if crafted as a premium sipping rum with an innovative flavour profile, spiced rum can become an accessible alternative for spirit drinkers with more refined tastes as well as a new, exciting luxury drink for those exploring the rum world."