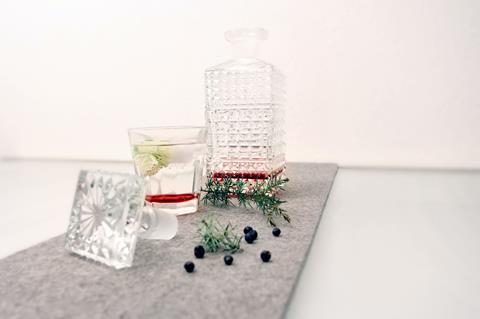 A spirits maker that labelled two of its drinks as gin despite them only being 29% abv has withdrawn the duo from the market after threats of legal action from trade body The Gin Guild.
The Guild, which has long railed against brands that mislabel spirits as gin without meeting the legal requirements, issued a pre-legal action notice to supplier The Pentone Family, last week. Pentone owns the brands Red Storm and Ocean Storm – both of which were labelled as gin without containing the 37.5% alcohol content needed to meet the official threshold.
The production, marketing and sale of a 29% spirit as gin was an attempt to "leech on the good name and reputation of the gin category, despite clearly being non-compliant products," claimed The Gin Guild director general Nicholas Cook.
Since The Gin Guild threatened legal action, The Pentone Family has agreed to withdraw the drinks from the market and to make clear on future packaging that the product is not gin.
It also agreed to withdrawn all mentions of gin from its website, instruct third party distributors to exchange stock for new rebranded bottles, and delete all references to the drinks as 'gins' from its social media accounts.
The Gin Guild was granted primary authority status by Buckinghamshire & Surrey Trading Standards – in essence a legal partnership with the local authority to enforce compliance with business regulations – to pursue the issue.
It hinted at the potential for wider action against a broader range of products, announcing it "intends to secure enforcement against those seeking to abuse the name and standing of the gin category, and to ensure further provision of consumer advice and protection".
"The Gin Guild, working with our primary authority and with our retained solicitors, will continue to monitor and, where appropriate, act to prevent non-compliant products from sale. This is to protect consumers and the industry," said Cook.
The Grocer has attempted to reach The Pentone Family for comment.