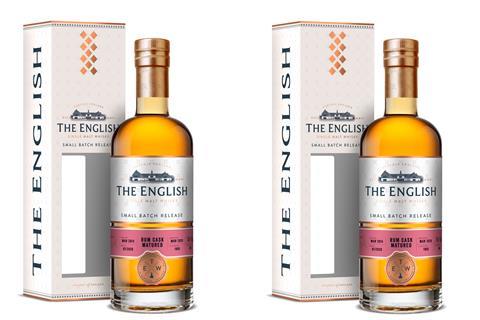 The English Whisky Co has relaunched its Chapter 7 whisky.
The spirit has been renamed English Rum Cask and is billed as "quite a bit older and far more refined" than its predecessor.
Two versions have rolled out: a single cask, cask strength (59.9% abv) and a small batch rum cask whisky (46% abv).
They launched online in limited-edition runs of 156 and 300 bottles respectively, with the cask-strength whisky priced at £75/70cl and the small batch rum cask whisky at £47.50/70cl.
The English Rum Cask was distilled in March 2014 and was "sweet, soft and slightly spicy on the nose, with a mixture of vanilla and rum & raisin ice cream", said The English Whisky Co.
On the palate, the spirit was "soft, oily and spicy with citrus notes", it added.