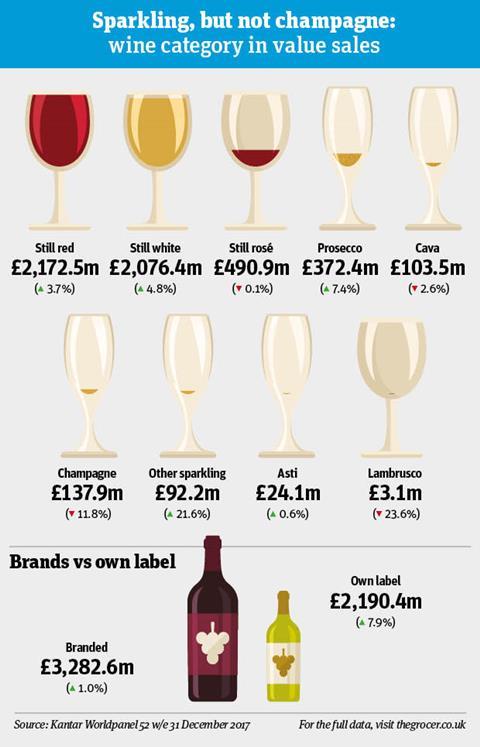 Own-label wine continues to eat into branded's share of the market, now accounting for 40% of total sales.
Non-traditional sparkling is the only sparkling sector to have grown in branded sales (36.5%) driven by Progrigio, something reflected in all retailers except Sainsbury's, which saw growth in its Taste the Difference range.
Despite being in decline across the total market, still rosé managed to grow by 22% in own label sales this year. Aldi (14%) and Lidl (54%) are leading the way with their impressive ranges of wines priced £5 and under.
The increasing popularity of single-serve mini formats has also pushed price up as retailers charge a premium for smaller quantities, catering for moderating consumers.