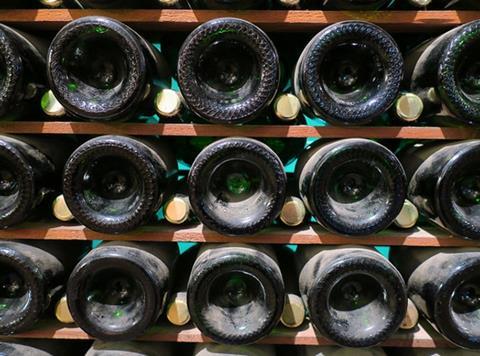 Innovative wine brands face an uphill battle with shoppers when it comes to convincing them go beyond the bottle, new research suggests.
A survey into wine formats and evolving drinking habits by YouGov and Kingsland Drinks found shoppers were distinctly unimpressed by a number of alternatives to the standard 75cl glass wine bottle.
Presented with a range of alternative formats, respondents largely dismissed 187ml bottles, 4x250ml multipacks, 200ml cans, a 2.25-litre bag-in-box, 1.5-litre pouches and 187ml pouches as not particularly suitable for the majority of wine-drinking occasions - apart from cans and multipacks for "low key social events".
The only formats that came close to the popularity of 75cl bottles were 250ml and 500ml variations of it. Alternative formats' purported eco-friendly credentials weren't enough to persuade respondents to switch. Standard glass wine bottles are entirely recyclable, but alternatives such as paper bottles and pouches can rack up a smaller carbon footprint when it comes to transport and shipping, thanks to their lighter weight, meaning a higher volume can be shipped and moved.
With approximately 81% of wine purchased by over-45s, according to the survey, there was a "challenge" in implementing new formats as older drinkers tend to be more traditional, said Kingsland Drinks marketing director Neil Anderson.
"Shoppers do care about environmentally friendly packaging, but that benefit needs to be clearly communicated along with other benefits such as convenience. Formats such as paper or recyclable pouches do this but are unlikely to appeal to more traditional older wine drinkers. For them, wine needs to look sophisticated and not too quirky."
Younger consumers, meanwhile, were "more experimental", he added. "They see the value in different formats for different occasions; they can identify where cans are more useful for travelling, pouches for festivals and outdoor occasions".
The survey found 22% of respondents were planning to drink less alcohol over the next 12 months - reflective of a wide, well-publicised shift towards more a moderate drinking culture in the UK.
Despite this, only one in 10 said they would drink lower-abv wine - though a larger constituent (65%) said they would be prepared to consider 'lighter wines' between 5%-9% abv.
It was "critically important" to match demand for less alcoholic products, said Anderson. "We can't behave like dinosaurs. The wine industry must react with solutions for consumers in format and lower-abv or risk them leaving the wine category."