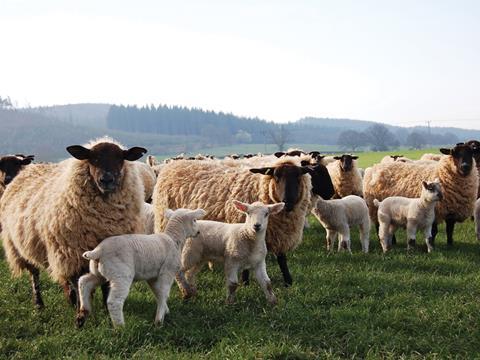 Aldi has doubled its range of British lamb as it continues to expand its fresh meat offer.

The discounter has added four new lines to its fresh lamb category - neck fillet, lamb breast, diced lamb and lamb shoulder - all of which are sourced from British Red Tractor-assured farms.

Joint managing director of buying for Aldi UK Tony Baines said the new products, available now from Aldi stores nationwide, were introduced in response to customer demand.

"Fresh British lamb is a versatile product that can be used all year round and we are confident the new lines will prove popular with shoppers," he said.

"All of our fresh lamb is sourced exclusively within the UK from Red Tractor-assured farms throughout the year, and provenance is clearly labelled to let customers know they are buying a British product."

More than two-thirds of Aldi products are now British-sourced, including all fresh milk, bakery goods and its core range of fresh meat. The retailer was the first to sign up to the NFU Fruit and Veg Pledge, and is also a signatory of the NFU's Back British Farming charter.

A glut of British lamb and low farmgate prices have put retailers under pressure to source more lamb from domestic farmers and reduce reliance on imports from New Zealand this year.

According to the most recent Beef and Lamb Country of Origin Survey from AHDB Beef & Lamb, Aldi and Morrisons are the only supermarkets to source fresh British lamb all year round.