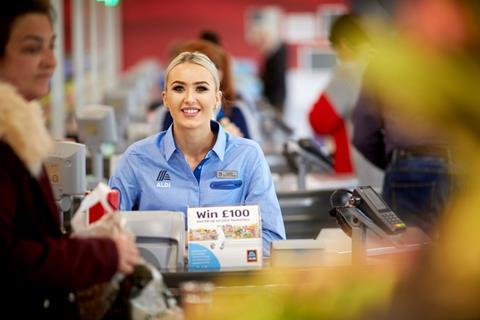 Aldi fresh chicken lines have been scanning for hundreds of pounds at the checkout thanks to a barcode labelling error.
Shoppers have complained of the bill coming to anywhere from £65 to £650 for a fresh chicken product that should cost about £6.
The issue became the subject of a thread on the Aldi Shoppers UK Facebook group on Monday, started by a customer who said she had checked her receipt the previous day after a basket of shopping came to £120.
"Beware chicken breast pack of four," she said. "Chicken £5.70, going through at £65.60."
Shoppers have described the issue as affecting multiple fresh chicken lines, with one saying: "Me and my sister went today and a single medium chicken scanned as £500 each. Sister nearly fell over."
Another shopper said: "Mine went through at £656 today. I nearly had a fit."
Others said chicken had scanned at £125, £185.65, £356 and £511.
The issue is said to be the result of a barcode labelling error, causing the scanners to register the chicken at multiple times its actual weight. As a remedy, assistants have been entering the weights manually at the tills since the weekend.
Most shoppers on the Facebook group appear to be understanding of the problem, with one saying: "Just check your shopping as it's going through the till. Mistakes happen, no need to make a big issue of this."
An Aldi spokesperson said: "Our supplier has confirmed there was an issue with the labeller at their production site, which has now been rectified. We apologise for any inconvenience caused."
It's understood a small number of stores were affected and staff were able to ensure customers were charged the correct price at the till.