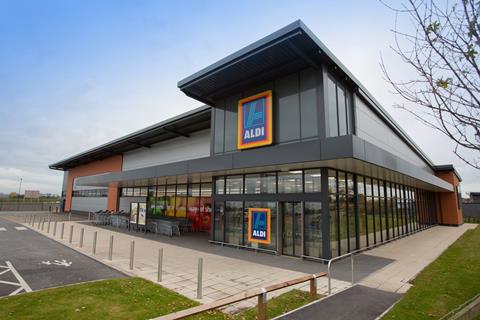 Aldi is looking for 100 area managers, with salaries starting from £50,000 in the first year and rising to £90,000 in the eighth.
The successful candidates will be enrolled on the discounter's area manager programme, which is open to applications now.
The year-long programme equips candidates with the skills needed to successfully run a group of stores, according to Aldi.
Successful applicants will also get a company car.
"We're on the hunt for bright, driven and hard-working individuals to join the Aldi team as part of the area manager programme," said Aldi UK recruitment director Kelly Stokes.
"Those joining the scheme can learn the ins and outs of the supermarket sector through in-depth training.
"At Aldi, our colleagues are at the heart of everything we do and we're always on the lookout for even more amazing people from all backgrounds to join our team."
Those interested in applying should visit aldirecruitment.co.uk/area-manager-programme.
Aldi, which recently opened its 1,000th UK store, is also looking for 500 new store apprentices across the country, and more than 100 logistics 'career starter' apprentices by the end of 2023.