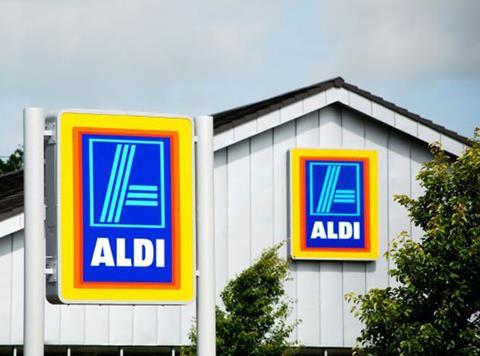 Shoppers switching from Asda, Tesco and Morrisons to Aldi can save an average of £28 on their weekly shop, according to the discounter's latest Swap & Save campaign.
The campaign, which will run in print, online and on television, highlights Aldi's findings from four shoppers who shopped for four weeks at a major supermarket before switching to Aldi for the same time period. The campaign claims that, on average, the shoppers saved £28 per week by switching to the discounter, with some shoppers saving between £30 to over £50.
Over the course of a year, it claimed the average savings created by switching a weekly shop to Aldi from one of the big-four supermarkets totals is more than £1,400.
An Aldi spokesman told The Grocer the new campaign was not in response to recent price cuts by supermarket rivals such as Asda.
Asda recently claimed it was making the discounters "look expensive" after announcing a £50m investment in cutting prices during the first quarter, with dozens of household products dropped to 50p. "With hundreds of products at 50p, we're even making the poundshops and Aldi look expensive," said Asda's chief merchandising officer for food Barry Williams.
However, Tony Baines, MD of buying at Aldi UK, insisted that Aldi was offering customers consistency on savings rather than price cuts which "end up costing them more money".
"Aldi is built on true value. We are about always offering shoppers the best quality at the best price. This means our customers can make savings every day of the year as opposed to just during a promotional period.
"We offer shoppers low prices every day of the week on the items that they typically buy as part of their weekly shop. This means they are saving money on the products that they regularly buy, instead of being tempted to put extra products in their baskets just because they appear to offer better value. In some instances, price cuts can end up costing people more money instead of allowing them to make savings."