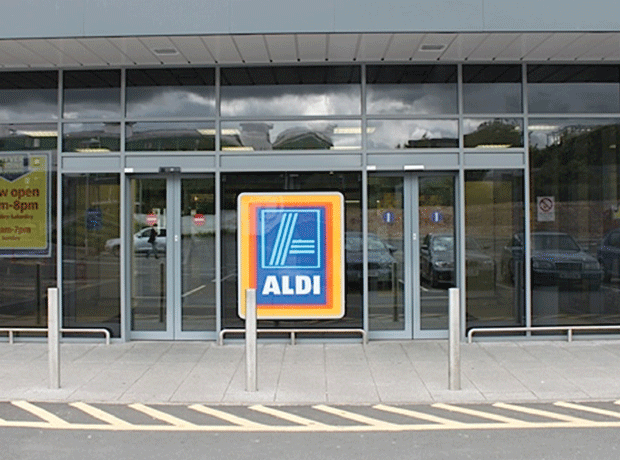 Aldi added more than £1bn to its sales and attracted a million more shoppers to its stores in 2012, according to the discounter's latest full-year results.
The retailer revealed its turnover leapt 40.6% to £3.9bn in the year to 31 December 2012. Pre-tax profits soared 124% to £157.9m.
The results had been driven by an increase in both customer numbers and basket size, as well as the pull of its low prices, it said. It also opened 34 new stores in 2012.
According to Kantar Worldpanel, Aldi's market share at the end of 2012 was 3.2%. This has since risen to a record 3.7%.
"We give customers exactly what they want, which is the best products at the best prices every day of the year," said joint MD Matthew Barnes. "We have a simple low-pricing offer that customers really understand and we don't try to confuse them with the likes of multibuy promotions."
Big sellers included fresh meat, fruit and vegetables. Fresh meat sales had increased by more than 60% year-on-year for the last three years, while fruit and veg sales had increased 40%.
Aldi also said it was on course to open 50 new stores in 2013 and that its 500th store would open in Bury St Edmunds, Suffolk, on 31 October.
"We are continuing to open stores right across the country, attracting more people and a broader demographic to Aldi," Barnes added. "If we can open more stores, we will make Aldi a more convenient place for people to do their weekly shop. This will drive further positive word of mouth as more people start to experience and understand why Aldi keeps taking home industry and consumer accolades."
Read this: Aldi chalks up record growth as grocery middle ground shrinks