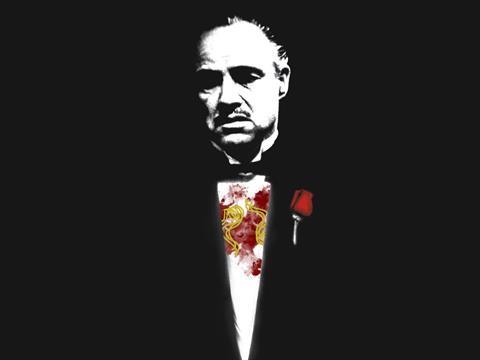 First, the good news. Brits can't get enough pasta, having bubbled up an extra five million kilos in the past year. And now, the bad news. Pasta sauce sales are tepid at best. So what are they putting on their pasta instead?
More Brits are going for freshness when choosing what to put on their pasta. Ambient sauces are out, down 4.1% to £306.4m on volumes down 4.7% [Kantar Worldpanel 52 w/e 14 August 2016]; chilled is in, up 6.2% to £47.8m on volumes up 5%. Overall, pasta sauce has lost 2.9% by value, 3.9% by volume.

That's because many are ditching the jar and cooking from scratch, just as the Italians (such as Don Corleone's henchman-cum-cook Clemenza in The Godfather) do. There's no shortage of Italian brands, from tinned tomato to pasta and pesto players, cashing in.
Meanwhile, cooking sauces' biggest players have taken a bullet. And you could say that the market's biggest, Mars Foods, fired the gun, slapping a health warning on Dolmio in April, suggesting that 10% of its range was unsuitable for daily use.
It was a brave move by Mars, part of its bid to create a 'global five-year health & wellbeing' strategy based on WHO, USDA and EFSA recommendations. Mars said that instead of reformulating products such as its pesto and bechamel sauces in a way that would "compromise on taste or authenticity", it would use front-of-pack icons to advise against eating them more than once a week.
'When is your Dolmio day? Only occasionally…' crowed the tabloids. Some in the industry also doubted the move. A poll on thegrocer.co.uk found 48% of readers thought it would backfire and lose Dolmio shoppers. It has indeed lost share, down 6.2% to £124.5m on volumes down 8.5% [IRI 52 w/e 5 September 2016]. A year ago, we reported that the brand was down 7.3% although volumes were up slightly. Still, Dolmio is by no means the biggest casualty of the year .
Pop-up Gallery: Innovations in Pasta Sauces

Six months on, Mars is sticking to its guns. "We've big ambitions in this space, touching on everything from marketing to our innovation pipeline," says a spokesman. "But there's no conversation without controversy and when we made this announcement it was no exception. We received a lot of attention, particularly around one element of the ambition: providing guidance to consumers about how often they should eat some meals. While this is an important part of our ambition, providing guidance and transparency, the vast majority of our portfolio, such as Dolmio Bolognese sauces, are absolutely 'everyday' meals and most consumers recognise that."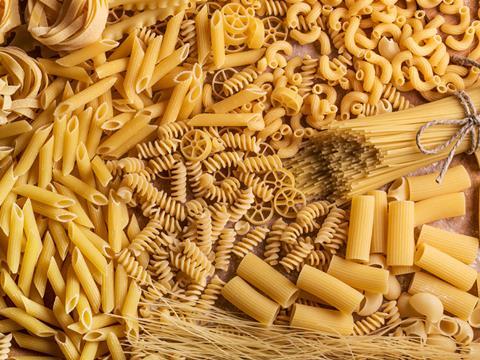 Pasta's growing popularity
Pasta value and volume are in growth, but this has slowed in the past year. Price per kg has fallen as the grocery market was hit by deflation and retailer price wars on essentials.
Fusilli has seen strong growth, managing to maintain the same average price despite almost all other dry pastas seeing price drops. Fusilli's growth has been driven by both branded and own label. Now over a quarter of the population buy it, almost a million more households than a year ago. But it does still have a relatively small share of the market (3.5%).
Pasta sauce has moved into further value decline this year, down 2.9%. This is driven mainly by the decline in ambient pasta sauces, which make up 86.5% of the market, as the price of pasta sauces has increased on average.
Volume growth is in the negative at minus 3.9%, slipping further behind pasta. This implies consumers are cooking from scratch more. Supporting this, tomato-based products (canned tomatoes, passata and purée) have seen combined 17.4% volume growth in the past three years.
Click here to check out the Kantar data

Fridaos Abdulrauf/Kantar Worldpanel
Ambient sauces
What happens to ambient sauces like Dolmio matters, says Kantar analyst Fridaos Abdulrauf. "The pasta sauce market has moved into further value decline this year, driven mainly by the decline in ambient sauces, which make up 86.5% of the market share," he says. "As the price of pasta sauces has increased on average, volume growth is in the negative."

It's clear the decline isn't all down to Dolmio. Ragú is down 31.1% in value and 25.5% in volume and Napolina is down 26.3% in value and 27.9% in volume.

A spokeswoman for Napolina says it's fighting back with a "focus on innovation in key market trends, such as lowering sugar through the launch of two new ranges of No Added Sugar sauces."

Not all ambient players are struggling. Saclà produces a wide range of stir-in pesto, which MD Clare Blampied says is "well suited" for the quick midweek supper that pasta is perfect for. She also says Saclà's little pot format, introduced in 2015 in response to demand for "single adult meal occasions", gave the brand a profitable boost.
Consumers are creating sauces from scratch more so tomato cooking products are in growth
So ambient sauce brands aren't exactly swimming with the fishes yet. But it's in chilled sauces where the real excitement is. Branded chilled sauce is doing particularly well, up a steaming 29.3% in value, despite Kantar's Abdulrauf noting the average price of chilled pasta sauce is almost twice as much as ambient, thanks to a "significant average price increase" over the year of 17.6%.

Still, this hasn't been enough to stop the overall market from cooling. Here's why: "Consumers are creating sauces from scratch more. Supporting this, tomato-based cooking products - canned tomatoes, passata and purée - have seen combined 17.4% volume growth in the past three years," says Abdulrauf.
That means more of us are cooking more like old Clemenza, whose pasta sauce recipe was as simple as it comes (oil, garlic, tinned tomatoes, tomato paste, wine, sugar).

"Scratch cooking within the pasta and pasta sauces category is definitely on the increase for a number of reasons," says Marcus Blowers, category insights manager at RH Amar, which started importing Mutti, the bestselling tomato brand in Italy, to the UK in late 2014 after its deal to distribute fellow Italian brand Cirio came to end.

"The economic downturn has been one driving factor but it hasn't been the only one - a desire to experiment with authentic ingredients has also been key in driving the growth we are currently seeing. According to Mintel, one in four of us now cooks five days a week. As a result, quality has become increasingly important for many shoppers."
Tinned tomatoes
Rival Cirio has been spending big to make sure it attracts said shoppers, signing up Italian chef, restaurateur and TV personality Antonio Carluccio as poster boy. Spreading the message about the benefits for home cooks of tinned tomatoes over fresh is crucial, says Cirio UK operations managing director Diego Pariotti.

"Cirio products are sourced, picked, processed and packed in just 24 hours so the products are really fresh, which is why in Italy using tinned produce is commonplace," says Pariotti, adding that the brand's tomatoes, passata and purée have enjoyed growth of 10.6% worth £3.3m in the past year.

"This was proved on TV last year with Jimmy Doherty on Food Unwrapped, which visited Cirio in Bologna and tested tinned products compared with 'fresh' tomatoes on their lycopene content, the nutrient found in tomatoes that makes it a superfood. It was found there is more lycopene in tinned tomatoes processed in 24 hours than in fresh."

It's not just tomato players that are looking to cash in on the rise of the home pasta chef. Empire Bespoke Foods this month launched Turci Herb Extract Sprays in the UK, offering time-pressed foodies access to fresh herb flavours all year round. The cold-pressed sprays come in basil, garlic, chilli, oregano, rosemary, lemon, truffle and saffron variants and contain over 80% of the raw product, but have a three-month shelf life.
Fresh filled, fusilli and cut pasta are the only sectors seeing significant price rises
As for pasta itself, the category is up, both in value and volume. "Fresh filled, fusilli and cut pasta have seen strong growth, being the only sectors seeing significant price increases year on year," says Abdulrauf.
"Filled own label has been stealing from filled branded, as they reduced prices to attract buyers. Fresh cut pasta sees a similar trend, with own label doing better than branded. Branded fresh cut has seen value sales increase versus last year, but this has been driven by increasing prices as volume growth has been relatively flat."

As for the retailers, a familiar story of the discounters eating into the sales of the major players is repeated here. Sainsbury's is the only supermarket of the big four not to see a decline in sales of pasta. And sales at Lidl are up 28.5% and up 7.9% at Aldi.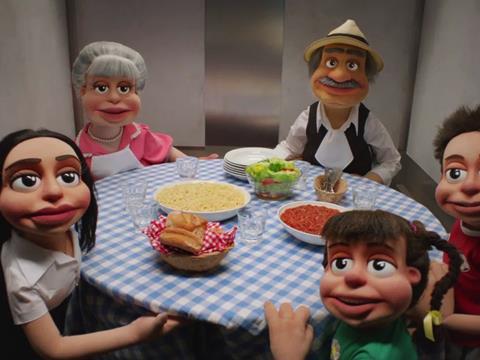 Dolmio hit by £8.2m loss as sauces slide

It seems Mars' warning that some Dolmio sauces shouldn't be eaten more than once a week because of the sugar and salt they contain has hit sales, which are down £8.2m.
But in value terms, things are better than a year ago, when we reported a 7.3% loss worth £9.7m (though volumes were up 0.1%). The brand's price is up 2.5% this year thanks to a focus on pouches and stir in pastes.
Homepride, Napolina and Ragú's combined losses are almost equal to the market leader's, at £7.1m, reflecting a general shift away from jarred sauces to pastes, pesto and scratch cooking. See Saclà's growth for more proof of this shift in demand from shoppers.
The discounters
"The category is experiencing strong growth in line with increased demand for easy and healthy mealtime solutions," says Tony Baines, joint managing director, corporate buying, Aldi. "Alongside this, our pasta Specialbuys give our customers more choice, adding excitement to midweek meals through different shapes and flavours."

All the big four remain in value decline year on year, with Morrisons declining the most, at 7.0% versus last year. Morrisons saw a huge decline in pasta sales, which could be a factor in its underperformance in pasta sauces. Michele Conway, sales director at Pasta Foods, the only dried pasta manufacturer in the UK, points to "price deflation for driving a lot of consumers to the discounters. However, we have seen a number of trends in the grocers to combat this."
She points to an increase of space devoted to premium ranges and a similar amount of space dedicated to bulk buys. She also says although the "ever-growing ethnic aisle has been offering bulk 3kg bags in rice for years, in 2016 the big four launched 3kg bags of pasta to offer consumers big value and compete on price."

Plus, "increased lines of supermarket own label versus brands on dried pasta" have helped the supermarkets compete, as have increased amounts of "instant, pot meals and meal for tonight occasions", adds Conway. "We work with some of the UK's best loved brands and they can add value through tapping the growing convenience trend. Consumers are increasingly looking for quick or instant fulfilling meal solutions and are prepared to pay a premium for this."

Brook Aspen, brand manager at Kraft Heinz, says it launched a brand new range of Heinz Full of Flavour quick hot meals this year, saying they offer "flavourful pasta dishes" that "meet consumer demand for great tasting, quality meals that offer reduced preparation time".
Consumers are increasingly looking for quick or instant fulfilling meals
It also extended its easy and convenient range of Heinz Snap Pots aimed at kids, with Scooby-Doo, Frozen, Spider-Man and Star Wars joining Peppa Pig, Angry Birds, Ninja Turtles and Hello Kitty.

Pasta Foods' Conway says another trend too hot to ignore is "gluten-free ranges and wholewheat as consumers tap the healthier eating trend". Indeed, analysis from Nielsen shows that sales of free-from food & drink have spiked by 18.6% in the past year, bringing total market value to £763.1m. Volume sales are up 17.2% [10 September 2016]. A Harris Interactive poll for The Grocer last week found 27% of Brits now regularly buy free from food.
Saclà says its free-from pesto has witnessed a "phenomenal growth of 22%" driven by the major multiples embracing the free-from category as well as "more consumers opting for a gluten-free or healthier diet, be they with or without an allergy".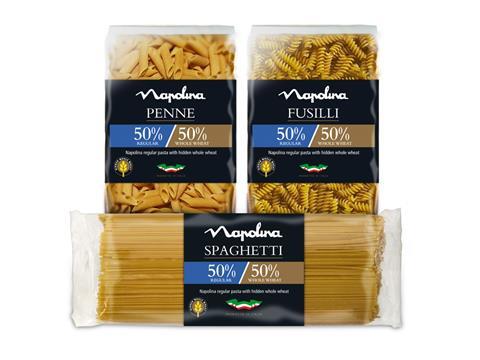 Pasta brands' sales slurped by own label
Given the growth in pasta right now, the top five brands' combined loss of £9.3m might come as something of a surprise. Growth in own label is partly to blame for this.
Nielsen's analysis shows that many of the big brands have lost share as retailers have slashed prices on their own-label lines, which have lost 3.7% of their value but are up 1% in volume.
The rise of bulk bag formats such as 3kg bags is one driver of this trend, as is growth in the size of many retailers' own-label ranges, say commentators.
Napolina is looking to turn things around with its new 50/50 pasta (right), which contains more fibre than standard pasta thanks to its 'hidden whole wheat'.
Gluten-free pasta
The discounters are also moving in. "With free-from and healthier choices growing in popularity, we have exciting new lines planned, such as whole wheat and gluten-free options," says Aldi's Baines.

Napolina has also launched a 50/50 range of wholewheat pasta, while a spokeswoman for Barilla (which has enjoyed massive 156% value and 167% volume uplifts) says sales of its wholewheat pasta are growing. As is the gluten-free pasta range of Green Pea Penne and Red Lentil Fusilli from LDH (La Doria).
"This brings the texture of traditional pasta to those whose diet have previously been denied it, so it's just one of the NPDs we've been exploring," says LDH marketing manager Debbie Thomassen.
Our gluten-free, high-protein bean pastas are suitable for almost everyone to enjoy
"We've also made high protein and high fibre inherent in our new Cook Italian pastas, all from one of the 5 a day vegetables, to bring new shoppers to the category."

Meanwhile, Explore Asian's range of gluten-free, organic and high fibre bean pastas went into Sainsbury's at the end of June. Normally found in the free-from aisles, Sainsbury's decided to position the bean pastas on the main pasta shelves in 364 stores across the country, the first time this non-wheat based pasta has entered the mainstream pasta aisle.

"We're really excited that our free-from pastas are going to be featured on the main pasta aisles in Sainsbury's," says Explore Asian's Per Nilson.

"This is a great leap forward and supports our belief that our gluten-free, high protein bean pastas are suitable for almost everyone to enjoy and are an easy swap for those looking for a pasta alternative."

Finito? Pasta itself is on the up. And if a big ambient player releases a gluten-free jar of popular pasta sauce anytime soon, that could be bellissimo. Buon appetito!