If sugar is public enemy number one in today's health-obsessed age, there are a number of ingredients vying for the dubious title of public enemy number two, among them gluten, lactose and a whole host of grains.

And it's not because we've developed allergies overnight. One fifth of Brits now regularly shop the free-from aisle, a Harris Interactive poll of 2,018 consumers for The Grocer revealed last November, yet just 13% of those polled said they had a medical condition or intolerance requiring them to do so.

No, Brits are ditching products that contain gluten, wheat and lactose because products free from such ingredients are perceived as being better for you. Thirty five per cent of Brits buy such products for their "general health"; 28% say it's a "lifestyle choice".

No wonder sales are booming. Free-from sales are up £123.3m [Kantar Worldpanel 52 w/e 27 March 2016], a 26.7% gain on volumes up 19.5%. That's an acceleration of the growth we reported a year ago. What's more, this sector defies the now familiar pattern of falling sales for the major mults and soaring growth for the discounters.

So what's driving this growth? And with NPD continuing at a blistering rate (we profile here no fewer than 24 launches, a record for us) is free-from becoming the new normal?

It's still a relatively small category, granted (overall sales hit £585.6m in the past year according to Kantar), but the growth rates are astounding. In absolute terms, Tesco leads the pack, with its free-from goods having put an extra £39.3m (22.3%) through the tills; Asda is up £29.9m (36.7%); Sainsbury's £22.4m (19.3%); Morrisons £18.4m (44.3%).

Aldi and Lidl, meanwhile, barely register in the free-from market and the latter has seen sales fall 22.6%. The mults' growth is coming from both brands and own label, although brands still dominate in terms of market share and growth, having delivered a £96.3m surge in sales.

As for the key growth drivers, one subsector has stood out in the past year: gluten-free fresh meat products, which have delivered £28.1m (84.5%) growth on volumes that have almost doubled. Just over £15m of that growth was from brands; £12.6m from own label.

Of course, with an overall sales value of £61.3m, gluten-free fresh meat is just a speck next to the overall market, which Nielsen put at slightly more than £5.2bn for the year to 10 October 2015. Overall sausage sales were worth £700m to the multiples over that period. It's not until you delve deeper into the market that you start to see how crucial the free-from trend is becoming in meat.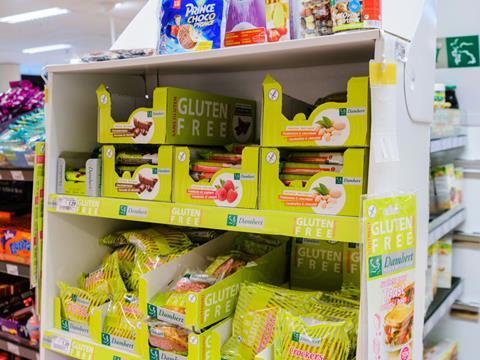 The free-from market shows no sign of slowing with double-digit growth driven by both new shoppers and existing ones buying more often.
In the latest year 65% of the UK population have bought from the fixture, which equates to over 1.5 million new shoppers, and on average we are buying 10.5 times, which signals headroom for growth.
There has been a slight increase in temporary price reductions but average price per kg has risen as shoppers are willing to pay a premium.
Branded accounts for 76% of spend for the second year running. A strong performance by own label, especially through premium ranges, signals shoppers do not want to sacrifice taste and quality.
We are seeing an influx of new categories emerging as more and more shoppers adopt this lifestyle.
Kathryn Brown, Kantar Worldpanel
TAKE HOME SHARE
Free-from: 52 w/e 27 March 2016
VALUE
VOLUME
£m
y-o-y %
kg (m)
y-o-y %
Dairy Products
112.1
19.6
66.6
19.7
Ambient Bakery Products
105.8
15.8
40.9
9.0
Biscuits
83.9
16.9
7.7
11.4
Fresh Meat
61.3
84.5
9.9
99.9
Savoury Home Cooking
31.7
16.5
6.3
11.3
Packet Breakfast
31.4
27.3
4.9
31.4
Frozen Prepared Foods
27.2
20.3
3.4
23.6
Chilled Convenience
27.1
66.0
4.1
67.7
Sweet home cooking
23.6
14.8
6.0
0.4
Savoury snacks
22.8
55.1
5.2
34.9
TOTAL CATEGORY
585.6
26.7
177.4
19.5
RETAIL SHARE
Free-from: 52 w/e 27 March 2016
TRADING
VALUE
retailers
grocery
category
index
% y-o-y
Waitrose
4.9
10.1
206
28.9
Sainsbury's
14.5
19.8
137
19.3
Marks & Spencer
3.4
4.4
129
33.8
Tesco
25.2
30.1
119
22.3
Asda
13.9
13.9
100
36.7
The Co-Operative
5.2
4.6
88
23.8
Morrisons
10.2
7.1
70
44.3
Aldi
4.9
0.8
16
1.1
Lidl
3.7
0.2
5
-22.6
Fresh meat
For example, the lion's share of the Tesco Finest range of burgers, which includes such posh fare as veal burgers with parsley & Parmesan and caramelised onion beefburgers, is now gluten free. Premium brands such as Heck, Debbie & Andrew's and The Black Farmer all report strong growth for their gluten-free sausages and beef burgers.

"We're not dealing with a fad here," says Wilfred Emmanuel-Jones, founder of gluten-free sausage brand The Black Farmer. "This is a significant mainstream health trend that is here to stay, and producers and retailers have got firmly behind it. Consumers appear to be looking to simplify what they eat by actively removing allergens from their diets - evidenced, I believe, by the growing popularity of gluten-free and paleo diets."

That products such as the aforementioned Finest burgers have not been launched under Tesco's Free From range, but instead carry the livery of its premium-tier own label, is significant. It's almost as if consumers are starting to expect premium meat products to be free from gluten. The June launch of the Debbie & Andrew's Perfectly Free range of sausages in Amazon Fresh also fits into this trend.

Its gluten, wheat and dairy-free ingredients are just some of the credentials the brand is trying to win shoppers over with. The sausages (rsps: £2.96 to £3.49) are also made in small batches using the 'finest cuts' of RSPCA Assured pork from free-range pigs that have spent their entire lives outdoors, says Debbie & Andrew's MD Ian Bagnall.

"This is the natural next step for us," says Bagnall of the range, which comprises Cumberland sausage, a Lincolnshire sausage, a pork sausage and pork chipolatas. "Whilst we have always supported British farmers, this new range allows us to recognise those who go the extra mile for their animals and provide them with plenty of space, fresh air and room to roam."

Some expect free-from claims to be used with growing frequency by retailers and brands as the market continues its evolution from one that's inspired by medical need to more general lifestyle choice. For James Butcher, MD of agency Solutions 4 Retail Brands, that means retailers should adapt their own-label ranges to reflect this.
What Brexit? Genius eyes Europe post Leave vote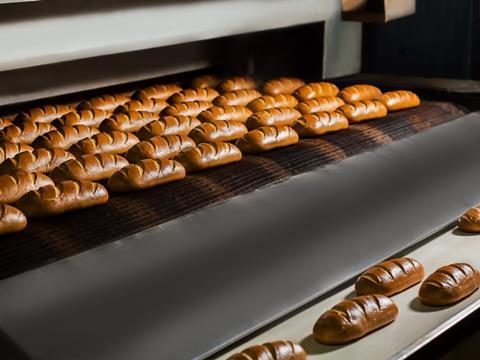 The Brexit vote may have plunged the UK into uncertainty, but that's not stopping free-from bread brand Genius from forging ahead with its European expansion plans.
It's a case of first stop Lincolnshire, next stop Europe for the brand after acquiring Lincolnshire gluten-free filled pastry manufacturer Chapel Foods. It plans to "launch into markets all over the world" with a focus on mainland Europe, pushing category growth in France, the Netherlands and Belgium with an emphasis on frozen, says commercial director Dave Shaw.
"Driving awareness of frozen free-from is a key component to unlocking further growth," says Shaw. "Free-from consumers are increasingly looking for quick meal solutions, but over a fifth of consumers are unaware a frozen free-from category exists."
Value sales of prepared frozen free-from foods are up 20.3% to £27.2m on volumes up 23.6% [Kantar 52 w/e 27 March 2016].The brand plans a "scale launch" into the German market later this year, with Sweden next in the frame.
Genius bought Chapel Foods from Abbeydale Food Group for £3.5m in October 2015, and the deal has enabled Genius to grow distribution of Chapel's seven frozen products including pies, sausage rolls and quiche. It also plans to expand the range.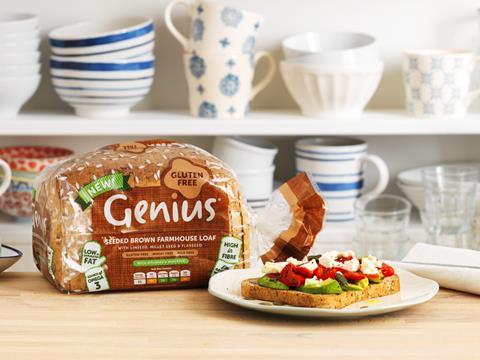 The brand says 12 Genius gluten-free crumpets are sold every minute in the UK and over one million people are now buying into the brand, resulting in total year-on-year value sales up 19%. Within that 19%, Shaw says the brand's triple seeded loaf – reformulated in 2015 to make it high in fibre and omega-3 – is the star performer, up 48% year on year to £11.5m.
The brand has also won new listings in Asda, Tesco and Sainsbury's; NPD includes pitta, pancakes, bagels and pizza bases. Chapel Foods is the latest in a series of expansions for Genius, which acquired two free-from bakeries from Finsbury Food Group in a £21m deal in 2013.
TAKE HOME SHARE: BRANDED
Free-from: 52 w/e 27 March 2016
VALUE
VOLUME
Branded
£m
y-o-y %
kg (m)
y-o-y %
Dairy Products
100.9
20.8
60.3
20.7
Biscuits
70.9
18.6
6.3
11.9
Ambient Bakery Products
68.3
16.9
25.3
7.9
Fresh Meat
35.7
76.2
5.7
91.1
Savoury Home Cooking
29.0
17.3
5.5
10.9
Packet Breakfast
26.9
34.8
4.1
38.0
Sweet Home Cooking
23.4
15.7
6.0
0.6
Frozen Prepared Foods
18.0
36.0
2.1
40.8
Chilled Convenience
16.6
81.6
2.7
123.6
Savoury snacks
14.7
70.9
2.6
37.9
TOTAL CATEGORY
448.8
27.3
136.3
19.6
Own label
"Tesco has a large range of free-from foods that include a good mixture of explicit free from and naturally free from, using strong on-pack messaging," he says. "However, the products still give a feeling of the shopper having to buy something because they can't buy from the 'normal' range.

"Waitrose is a great example of a retailer that is being progressive with their free-from offering. Their LoveLife packaging looks really appealing and succeeds in not feeling like a pharmaceutical brand. The range of free-from products is good and it conveys that you're buying into something slightly healthier, whether or not that is actually the case!"

Butcher's assertion is backed up by the numbers. According to Kantar, Waitrose accounts for 10.1% of the UK's free-from market, having put £59.1m through its tills in the past year. That represents growth of 28.9% and is also the largest share of the market relative to the retailer's overall chare of the wider grocery market. But rivals are catching up.

In May, Sainsbury's expanded its Deliciously FreeFrom range and revamped its packaging with a traffic-light system for identifying allergens. "The investment to almost double our range by introducing new products while improving existing ones demonstrates our commitment to offer great choice to all customers,"said Judith Batchelar, director of Sainsbury's brand, at the time.

Such developments are keeping brands on their toes, says Mehdi Barani, head of marketing at Schär, which claims to be Europe's largest manufacturer of gluten-free goods. "Innovation from own label is driving increased competition, both in terms of product offering and price. Understanding customer needs and reflecting this in the product offering is critical for brands to retain a competitive edge," she says.

Others suggest brands still have a crucial advantage, explaining their dominance of the market (brands account for 76.6% of sales according to Kantar) in terms of consumer trust. "Whereas the general consumer may make his or her choice based on price, a coeliac sufferer may be inclined to stick to products they know and trust, which in many cases may be easier with a branded product," says Andrew Ely, UK MD for gluten-free cake manufacturer Almondy, which is winning growing listings for its Toblerone and Daim branded products.

"They know who has produced it and where to go to talk to someone if they experience a problem. This may not be so easy with an own-label product bought in from another party. This is why there is a good recognition and trust of Almondy within the coeliac fraternity."
Nutriseed cold-pressed juice cleanse
Launched: July 2016 
Manufacturer: Nutriseed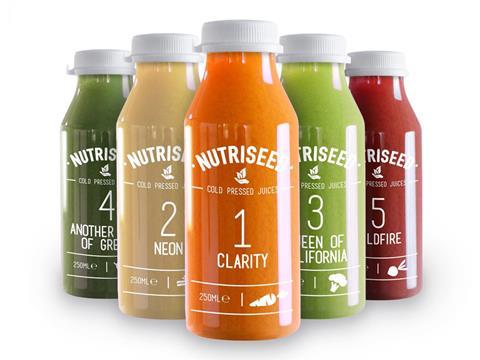 Cold-pressed juice brand Nutriseed is going after wheat and gluten-intolerant shoppers with its three and five-day juice cleanse. Consumers who sign up to the course are given five juices per day, which are vegan-friendly as well as wheat and gluten-free (rsp: £69.99/three days or £89.99/five days). Juices include carrot, apple, mint and maca and Queen of California, which combines broccoli, romaine lettuce, celery, pear, chia seeds and cucumber. Available on the brand's website.
Rebel Kitchen organic coconut water
Launched: June 2016
Manufacturer: Rebel Kitchen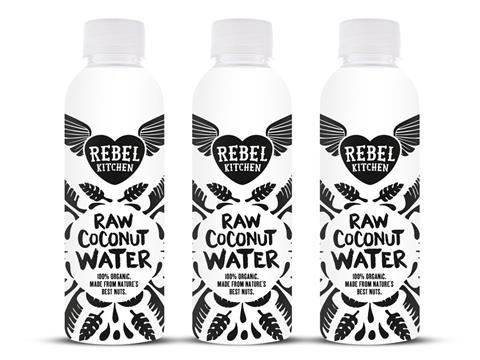 After acquiring raw coconut water brand Unoco in January, Rebel Kitchen, which aims to be a leader in raw coconut products, has rolled out the coconut water under its own name in striking black and white cartons. Rebel Kitchen raw coconut water (rsp: £1.99/250ml) is gluten-free, suitable for vegans and marketed as a dairy alternative.
Celia Premium Czech Lager
Launched: September 2015
Manufacturer: Celia
This gluten-free premium Czech lager, batch brewed in open fermentation tanks to remove the need for artificial carbonation, has seen sales double since it first rolled into Waitrose last year. It's now also available in Ocado, Oddbins and health food stores and carries an rsp of £2.29 per 330ml bottle.
Alpro Fusion
Launched: March 2016
Manufacturer: Alpro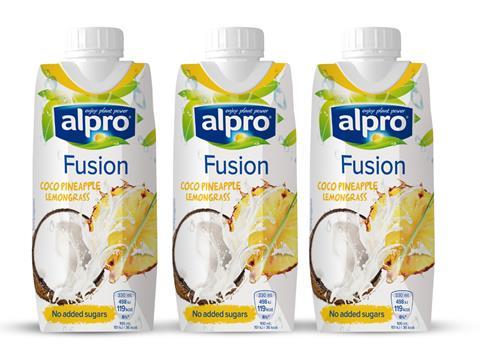 Alpro is moving in on the snacking and impulse sector with a two-strong range of plant-based single-serve soya and coconut drinks. On-the-go Alpro Fusion comes in soya, apple & kiwi and coconut, pineapple & lemongrass (rsp: £1.79/330ml), which are being merchandised in chillers alongside single-serve drinks.
Merchandising
A question still remains over where best to place such products: in their own dedicated fixture or among regular products. "Major retailers are taking the free-from sector far more seriously now than they were even five years ago," says Ely. "Now Tesco, Sainsbury's and Morrisons have dedicated free-from fixtures so there's generally more space to showcase free-from products. However, this has largely only been true of the ambient sector."

There are practical reasons for this, of course. There's less chiller and freezer space than ambient in store, and therefore less space for dedicated free-from sections in chilled and frozen foods. Indeed, ambient products dominate the free-from category, with bakery products and biscuits the second and third-largest sub sectors, accounting for £189.7m between them.

Many say being situated in a dedicated free-from bay can pay off, although there are signs that as free-from becomes more mainstream such products will begin to be integrated with standard goods. "We've noticed that free-from fixtures work well," says Sarah Brown, senior brand manager at Calbee UK, manufacturer of Yushoi snap pea rice sticks. "These areas are often well signposted with strong point of sale and marketing support. People are directed to the shelves and can make quick and informed choices about the snacks that they purchase."

But with product development continuing at a blistering pace and the health and wellbeing trend in full swing, others suggest free from is no longer a niche category based on medical need. "The end goal is for innovations in this category to help to normalise the free-from experience and make sure free from isn't isolating for the consumer," says Dave Shaw, commercial director at Genius, which describes the Triple Seeded Loaf it launched last year as a 'true hero' with sales of £11.5m. February saw the launch of a Seeded Brown Farmhouse Loaf (rsp: £3), Plain Bagels and Cinnamon & Raisin Bagels (rsp: £2 for 4). "Expect to see further 'healthy' products launched, in line with the growing trend towards health and wellbeing."

This statement is particularly significant in light of an investigation by The Grocer in May that revealed some own-label gluten-free products can be up to seven times higher in fat than standard products. Our revelations prompted a pledge from the supermarkets to make their free-from products healthier.
The Foraging Fox Smoked Beetroot Ketchup
Launched: May 2016 
Manufacturer: The Foraging Fox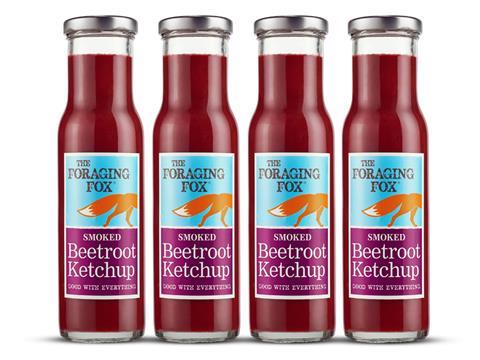 Accredited by both Coeliac UK and the Vegetarian Society, The Foraging Fox's smoked beetroot ketchup (rsp: £3.49/255g) is a versatile sauce 'good with everything'. The company says extensive experimentation with different types of wood and smoking methods has achieved the 'perfect' level of intensity to complement the beetroot, apples, red grape vinegar, golden sugar and spices that make up the sauce, which is perfect for BBQs thanks to its rich, smoky beetroot flavour.
Aphrodite's pomegranate ketchup
Launched: June 2016
Manufacturer: Aphrodite's Food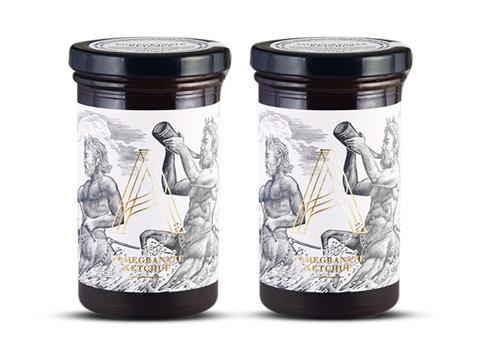 Designed as a base for stews, casseroles and marinades and for sandwiches, Aphrodite's pomegranate ketchup (rsp: £4.99/320g) is wheat, dairy and gluten-free as well as suitable for vegans. It is the brainchild of Aphrodite Fingal-Rock Innes, a chef and finalist on Channel 4's The Taste, and her partner William Powell. Listed in Selfridges.
Knorr Mushroom Stock Pot
Launched: May 2016
Manufacturer: Unilever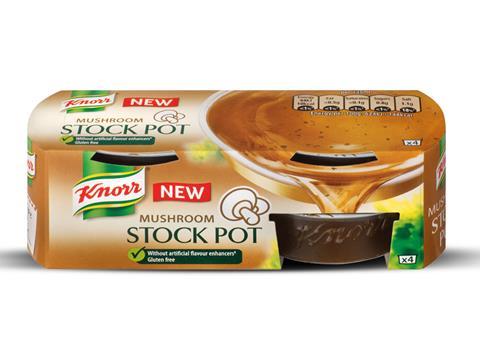 Knorr is going after flexitarians with the addition of two new gluten-free flavours to its Stock Pot range. The brand added mushroom and lamb to its lineup (rsp: £1.30/4 stock pots) in response to demand for gluten-free products. The mushroom variant is designed for vegan and vegetarian shoppers, while the lamb flavour fills a gap in the market.
Groovy Food Company coconut flour
Launched: January 2016
Manufacturer: The Groovy Food Company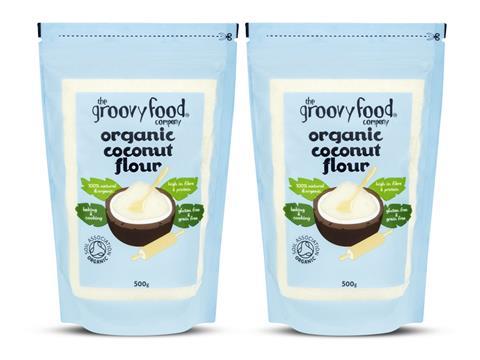 The Groovy Food Company has won a Tesco listing for its organic, gluten-free coconut flour (rsp: £3.70/500g), which is made from the finely ground dried flesh of coconuts. The company reckons coconut flour is set to become the ultimate 2016 'go to' kitchen staple thanks to its versatility as an alternative in many flour-based recipes.
Price
Fat content isn't the only difference between the mainstream and free from, however. "Recent research has shown that the appetite for free-from is huge, and continuing to grow. However, the most common gripe among free-from shoppers is price," says Ross Stanley, head of trade marketing at Big Bear Confectionery. Our November poll revealed 34% of consumers would buy free-from goods more often if they weren't so expensive.

"We'd expect gluten-free prices to reduce over time as the market grows; however, we haven't seen this," says Kathryn Miller, head of food policy at Coeliac UK. "We've been tracking costs over time and, as an example, gluten-free white bread prices have not reduced significantly over the last eight years and are consistently on average six times the cost of white bread with gluten."

Indeed, the average price of free-from baked goods has remained constant in the past year; prices across the category have risen 5.8% [Kantar]. The contrast with the wider market couldn't be more stark, considering Britain's three biggest bread brands (Warburtons, Kingsmill and Hovis) have had £141.7m wiped off their value in the past year, primarily as a result of steep price cuts by the supers [IRI 52 w/e 27 February 2016].

"With smaller volumes and a larger number of raw materials, it can be difficult to achieve similar prices to gluten-containing equivalents," says Chris Hook, director at Newburn Bakehouse, whose products range in price from £1.99 for 300g Mighty Mini loaves to Premium Artisan loaves (£3.69 to £4.00).

"Unlike gluten-containing bakery products, our gluten-free products require many more ingredients and are baked on a much smaller scale, meaning we can't always make the financial savings associated with baking larger batches. However, we are continuously trying to find ways to improve this by making our products both accessible and the best value for money possible. For example, we strive to offer variety, offering a range of products at different tiers so they can be enjoyed by everyone."
BFree Sweet Potato Wrap

Launched: July 2016 
Manufacturer: BFree Foods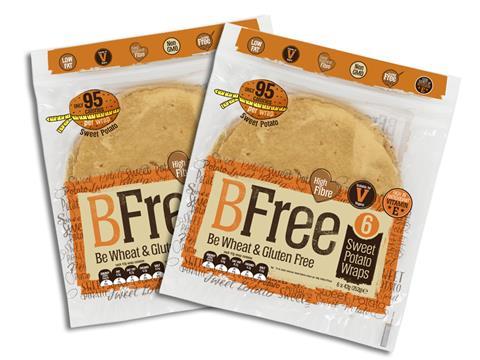 Gluten and wheat-free bread brand BFree is adding a new product to the free-from category: sweet potato wraps (rsp: from £3.25/252g). Using real sweet potatoes ground down to create sweet potato flour, BFree says the NPD is the first time sweet potato has been used in the free-from bakery sector. High in fibre, high in antioxidant vitamin E and suitable for vegans, each 252g pack contains six 42g wraps with just 95 calories each. The wraps are also egg, soy and dairy free.

Flower & White Muffinz

Launched: April 2016

Manufacturer: Flower & White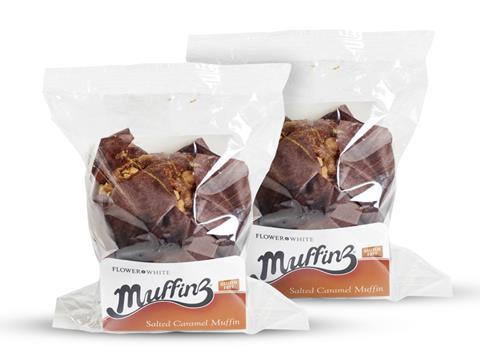 These individually wrapped gluten-free muffins (rsp: £1.95/110g) come in white chocolate & raspberry, salted caramel and triple chocolate variants. Flower & White says it's worked hard to perfect the recipes of its latest launch, overcoming the 'dry and tasteless' stigma often attached to rival gluten-free baked products.

Genius Seeded Brown Farmhouse Loaf

Launched: February 2016

Manufacturer: Genius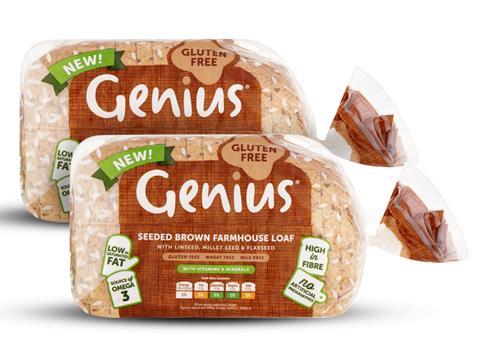 There's no longer a need to go to a farmers' market in search of gluten-free farmhouse-style loaves, says Genius. This loaf (rsp: £3/535g) contains linseed, millet and golden flaxseed, is low in saturated fat and a source of omega-3, while being gluten, wheat and dairy-free. Available in Tesco and independents.

Provena Muffin Mix

Launched: February 2016

Manufacturer: Provena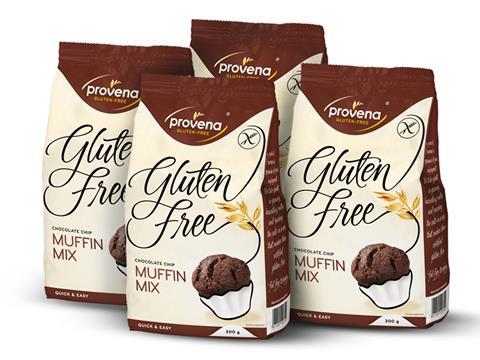 With free-from breaking into mainstream supermarket aisles, gluten-free specialist Provena has added a baking mix to its line-up. Provena Chocolate Chip Muffin Mix (rsp: £3.79/300g) is a pre-mix bag enabling shoppers to quickly and easily whip up free-from oat muffins in minutes. All shoppers need to do is add fat and eggs to the mix.
Promotions
Indeed, the use of promotions is rising in many subsectors as brands leverage the savings brought by growing scale to win share of the shopping basket with lower prices.

"As we gain more market share, then the resultant critical mass created has brought raw material prices down, which we are able to pass on to the consumer," says David Wood, business improvement director at Northumbrian Fine Foods, which produces gluten-free biscuits for own label and under the Prewett's brand and is due to open a new £1.2m factory in Gateshead in September. "This helps drive further growth and enables more people to shop in the free-from biscuit category. The biscuit category is an exception to general price rises in free-from."

For some, deals have been a crucial. "Promotions have enabled consumers to experiment with new and innovative products at a cheaper price point and therefore attract a wider range of shoppers to the free-from aisle," says a spokesman for the Coconut Collective. "Where previously shoppers may have avoided the extra expense of free-from items that retail at a higher price point, particularly those who don't suffer seriously from allergies but that are attracted to the benefits of free-from, promotional strategies have enabled them to incorporate these items into their weekly shop. They have ensured that shoppers can sample and select their preferences from the influx of new free-from products on the market."

Of course, deals are crucial in encouraging trial and driving volumes. "Promotions are an important part of our brand activity, but we certainly don't rely on them to drive our sales volumes," says Marina Love, marketing director at Nakd and Trek snack bar brand owner Natural Balance Foods.

"The amount of Nakd purchased on offer is 32% - a reduction of 6.3 percentage points year on year," adds Love, quoting Nielsen figures for the year to 23 April 2016. "This is 11% lower than the cereal bar market average, at 43% bought on promotion, and more than 20% lower than the average of the other four brands that make up the top five in the category. This emphasises the strength of the Nakd brand and shoppers' desire for healthier snacks."
Bars with Benefits Better Inside

Launched: June 2016 
Manufacturer: Eat Natural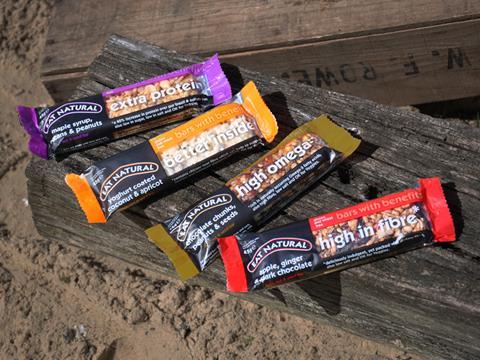 Eat Natural claims the Bars with Benefits range is the biggest launch free-from has seen since Genius arrived in 2009. This latest addition (rsp: £1/45g) is as much about what's in it as what's not; it's gluten and wheat-free, of course, and the key ingredient is chicory root, used since Roman times as a digestive aid. The bars are coated in yoghurt and contain coconut and apricot pieces. They come in three-packs (rsp: £2) and are available in Tesco and Sainsbury's.

Nature Valley Protein Bars

Launched: June 2016

Manufacturer: General Mills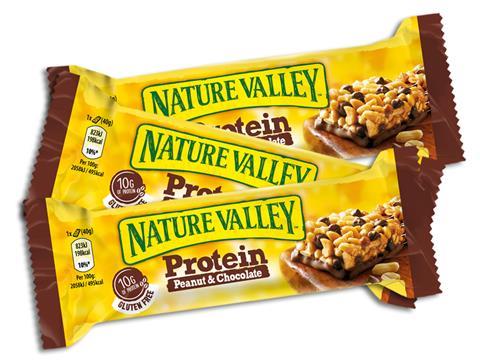 Nature Valley has given its £5.2m protein bar range a revamp. It now comes in 40g bars instead of 30g (rsp: £2.89/four-pack) and contains 10g of protein per bar - 20% of an adult's daily needs. Gluten free and with 50% less sugar than the average bar, there are two new flavours: peanut butter & chocolate and salted caramel nut.

Prewett's Gorgeously G-Free Cookies

Launched: March 2016

Manufacturer: Northumbrian Fine Foods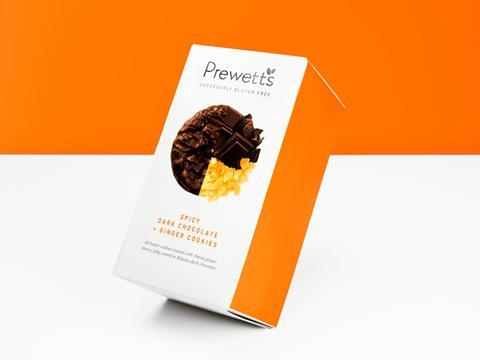 Spicy dark chocolate & ginger and chewy oat & raisin are among the 'top end' ingredients in Prewett's latest all-butter gluten-free cookies. The four-strong premium range (rsp: £2.29/150g) was launched alongside four varieties of milk-free everyday biscuits including shortbread and digestives, and a chocolate biscuit bar called Chocoful.

Goody Good Stuff Mix Multi Bag

Launched: March 2016

Manufacturer: Cloetta UK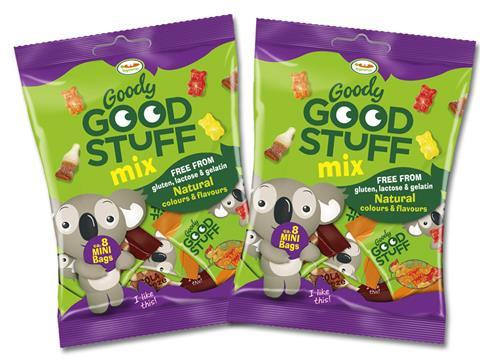 Free-from confectioner Goody Good Stuff has launched a multipack for parents wanting to give their kids treats in a smaller pack format. The mix (rsp: £2.50) contains eight 20g packs of Koala Gummy Bears and Cola Breeze sweets. Gluten-free and suitable for vegans, the sweets are made with plant-based alternatives to gelatine.
Convenience
The convenience channel has been a key focus for Natural Balance. As many retailers have reduced the amount of confectionery stocked at their tills as part of their commitment to help counter the rise in obesity, Nakd has been looking to fill that space, investing in multibuy deals and other promotions.

"We've also partnered with retailers in both the grocery and convenience channels to run a variety of in-store activity such as in-store till-toppers, hot-spots and coupons, plus online and retailer magazine advertising to drive brand penetration," adds Love. "This excellent performance is supporting Nakd's position as the brand generating the largest year-on-year value sales increase of £9.2m."

Following last year's launch of Nakd Nibbles - bags of bitesized morsels of raw fruit and nuts 'smooshed' together - the brand has achieved sales of £6.4m in the convenience channel. Love adds: "Nibbles not only taps the number of shoppers already choosing Nakd, delivering £2.8m in value sales in the last 52 weeks, it's also driving household penetration of the total Nakd brand, which increased to 6.6%."

Eat Natural is another snack brand that's driven growth through the convenience channel. Co-founder Praveen Vijh says the phasing out of some lines and their replacement with the new Bars with Benefits range, which includes bars with added protein and fibre, has been a masterstroke. "Bars with Benefits is the most successful product launch in the free-from category since Genius bread launched," says Vijh. "The range has changed the category forever and is now driving it forward. This range is outperforming its previous Eat Natural range by 45%."

The snack brands aren't the only players eyeing the convenience channel. "There's every reason why c-stores and newsagents should reflect current shopper trends in the major multiples," says Vicky Upton, marketing controller at Alpro, which achieved the greatest absolute gain in our 2016 Britain's Biggest Brands report, with sales value surging £27.6m (24.8%) to £139.0m [Nielsen 52 w/e 2 January 2016]. "Ranges may be smaller and shopping frequencies and basket sizes may be different - with Britain now a nation of 'top up' shoppers - but consumer motivations remain the same."
Nonno Nanni lactose-free spreadable fresh cheese
Launched: June 2016 
Manufacturer: Latteria Montello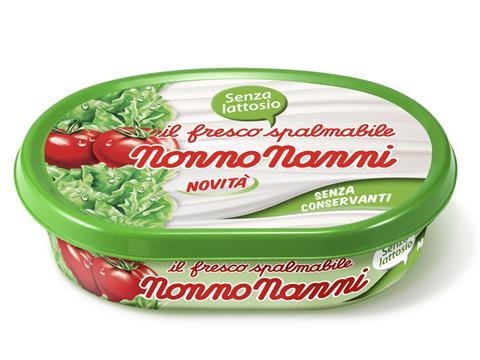 Lactose-free soft cheese is the latest addition to Italian fresh cheese brand Nonno Nanni's lineup. Nonno Nanni Il Fresco Spalmabile (rsp: £1.49/150g) is spreadable, creamy and 'delicately' sharp, striking the perfect balance between sweet and savoury, according to the brand. It can be used on its own or as in ingredient, such as for antipasti or in desserts. The range has won a Product of the Year award in its native Italy's annual food awards.
Vitalite dairy-free spread
Launched: March 2016
Manufacturer: Dairy Crest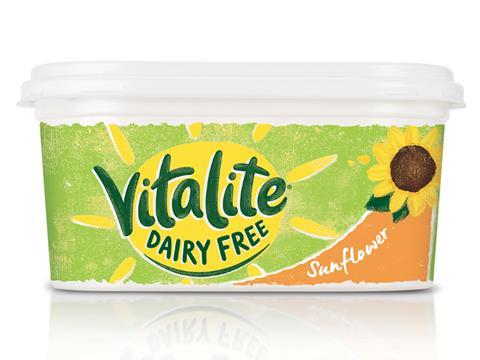 Dairy Crest has relaunched its £4.5m dairy-free Vitalite brand with a new recipe, new packaging and more than £1m above-the-line support. After a 10-year absence from TV, Vitalite's brand identity has been modernised with a bright new illustrated design and packaging highlighting its dairy-free credentials. Rsp is £1.45, up from £1.20.
Alpro Go On
Launched: February 2016
Manufacturer: Alpro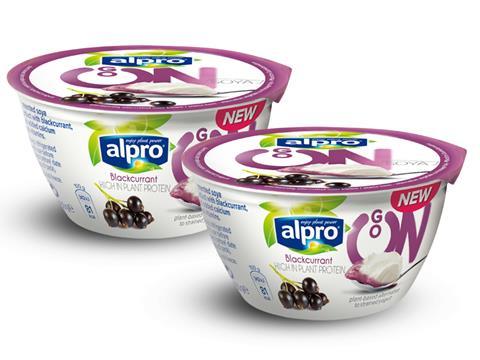 Alpro is making a move on the high-protein single-serve market with a soya alternative to yoghurt. Alpro Go On (rsp: 85p/150g) comes in three flavours: passion fruit, blackcurrant and mango, each featuring thick, smooth soya on a layer of real fruit. With 84 calories per pot there's 5.2g of high quality soya protein and less than 0.5g satfat.
Flora Freedom
Launched: January 2016
Manufacturer: Unilever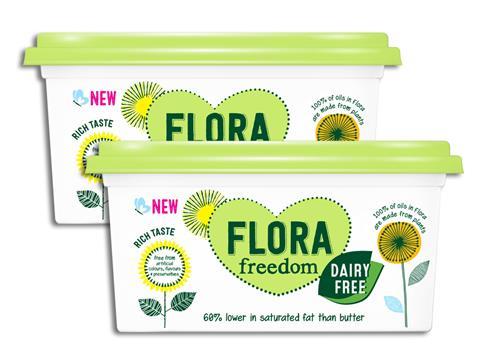 Flora Freedom marks Unilever's first foray into dairy-free spread under its Flora brand as part of a £12.5m repositioning of the portfolio. Flora Freedom (rsp: £1.70/500g – the same price point as Flora's core variants) is made from vegetable fat containing rapeseed and palm oil and is also suitable for vegans.
Shelf life
For some, questions remain whether brands can achieve the rate of sale needed to justify shelf space in the convenience channel, particularly for products for which shelf life could be an issue, such as bread.

"The free-from shopper base is increasingly diverse and demanding, presenting an opportunity for convenience stores. Shoppers expect to be able to purchase free-from products in all outlets, therefore a core listing of staple free-from products such as bread, crackers and biscuits would be a sound business investment for convenience retailers," says Barani at Schär. "We are mindful that shelf life is important to retailers and shoppers alike, which is why the innovative packaging use on the Schär Wholesome bread range achieves our longest shelf life yet without the need for adding preservatives that might compromise the flavour and quality."

Others also stress improvements to shelf life without the addition of preservatives. Fiona Cummins, marketing manager at BFree Foods says her brand's range of baked goods use the process of gas flushing (the injection of an inert gas into a package to prevent oxygen from spoiling a food) to help maintain shelf life. "Increasing shelf life on our products with preservatives may decrease the nutritional quality we need to produce," she says. "Although convenience is on the rise, we do look to other ways to increase shelf life where needed - for example our wraps and pitta breads have longer shelf lives due to the product being gas flushed."

Demand for premium, gluten-free loaves that will stay fresh for longer than a day or so means there is now an opportunity to premiumise the gluten-free baked goods sector, says Newburn Bakehouse's Chris Hook. "Consumers are now looking for artisan loaves that have a longer shelf life than what you get in the farmers' markets," he says. "As a result, bakery is a key category for this trend, accounting for 64% share of global free-from retail sales. Our best performing products tend to be those that offer uniqueness. There is nothing quite like our Artisan and Sandwich Alternative ranges, which remain firm favourites among our consumers. We are market leaders in the sandwich alternatives range, which is now the second largest free-from bakery category, worth over £10m, with continued growth."
Ocean Crown Gluten-free Pasta Sauces

Launched: May 2016 
Manufacturer: Ocean Crown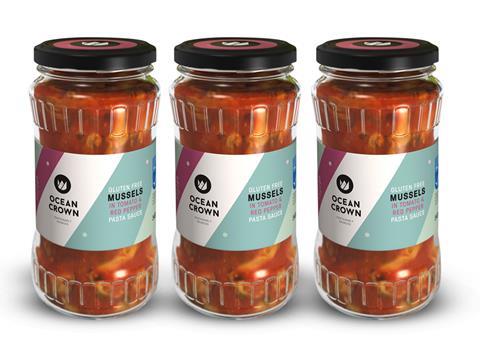 Gluten-free and MSC-certified, what more could a flexitarian ask for? These ambient jarred pasta sauces come in two varieties: mussels in tomato & red pepper and mussels with mustard & honey. The labels flag up the brand's wheat, gluten, dairy and nut-free credentials, and both sauces come with Coeliac UK's crossed grain symbol and the MSC eco-label for responsibly sourced seafood. The range is available through Scandia Foods.

Pure Dairy & Gluten-free Ready Meals

Launched: January 2016

Manufacturer: Kerry Foods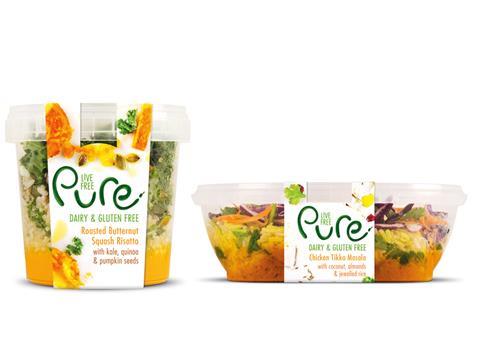 Kerry Foods wants to tap growth in chilled convenience with this seven-strong range of gluten-free ready meals under its Pure brand. The line-up comprises four lunch options, including roasted butternut squash risotto (rsp: £2.85/300g), and three dinners including chicken tikka masala with 'jewelled' rice (rsp: £3.50/380g).

Schar Gluten-free Panini Rolls

Launched: February 2016

Manufacturer: Schar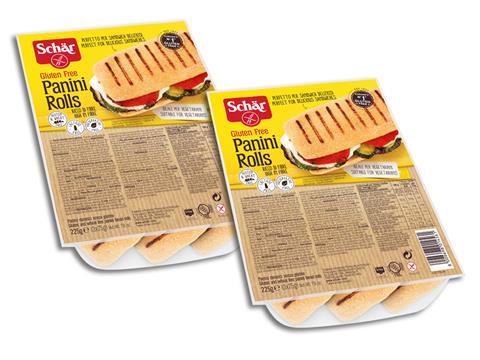 Europe's number one gluten-free brand has added panini rolls to its UK range for those of us who want deli-style lunches at home, work and school. The low-fat, high-fibre rolls (rsp: £1.99/three rolls) are gluten, wheat, lactose and preservative-free and are also suitable for vegetarians. Stockists include Morrisons and Tesco.

Moma Coconut & Chia Porridge

Launched: January 2016

Manufacturer: Moma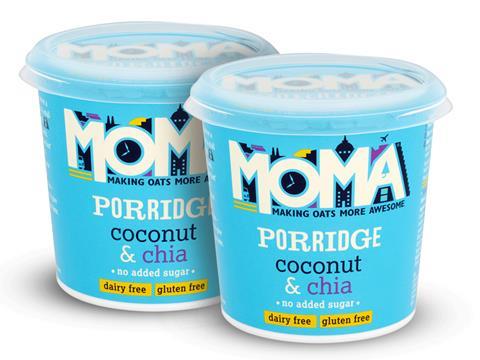 Chia and coconut are all the rage; no wonder Moma has added them to its latest porridge pot. The porridge (£1.30/pot; 75p/sachet; £2.99/five sachets) is gluten and dairy-free and vegan friendly - a first for the brand. Made with jumbo and fine oats, chia seeds, coconut pieces and coconut milk powder, the line also has no added sugar.
Premiumisation

Through the development of more premium products, such as its Breakfast Artisan Cob with Sultanas and Orange & Seeded Sourdough Boule, Newburn Bakehouse claims to be winning share from rivals Genius and Schär. And it's not the only brand that says the push to the posher end of the market is paying dividends. Rice brand Riso Gallo has added rice cakes to its range, with listings at Ocado beginning in May.

These aren't just any old rice cakes either. "Two varieties have initially been introduced, Venere Rice Cakes and 3 Grain Rice Cakes," says a spokeswoman. "There will be a huge sampling campaign in July to help launch the brand. This is a huge opportunity to deliver growth to the gluten-free and rice cakes market with one of the healthiest products available in the UK."

Itsu is also benefiting from the implied health benefits of free-from credentials, without explicitly marketing its products on these grounds. Sales of its gluten-free instant Crystal Noodle Cups are now worth more than £500k in grocery after a year of strong growth, claims the brand. And with an rsp of £2.00 per pot, versus £1 for a standard Pot Noodle, the value of going free-from is plain to see.

No wonder so many others are moving in. In April last year bircher muesli brand Moma adapted its range of porridge products to be entirely gluten-free. It was a pivotal moment, says the brand, claiming to have achieved 65% growth since. In January, Kerry Foods launched Pure, a range of microwaveable potted gluten-free meals, including Spicy Singapore Chicken Noodles and Butternut Squash Risotto. "The seven-strong range is full of flavour and all are gluten and dairy-free and use only natural ingredients, no artificial colours, are free from preservatives and artificial flavours, offering shoppers a tasty new free-from food to go alternative," says brand manager Ali Gibbons.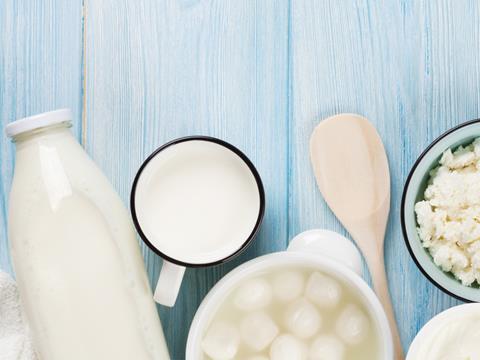 TAKE HOME SHARE: OWN LABEL
Free-from: 52 w/e 27 March 2016
VALUE
VOLUME
£m
y-o-y %
kg (m)
y-o-y %
Ambient Bakery Products
37.5
13.8
15.6
11.0
Fresh Meat
25.6
97.6
4.1
113.6
Biscuits
13.1
8.2
1.4
9.0
Dairy Products
11.2
9.7
6.4
10.7
Chilled Convenience
10.4
45.9
1.4
13.6
Frozen Prepared Foods
9.2
-2.0
1.3
3.3
Savoury Carbohydrts+Sncks
8.1
32.8
2.6
32.1
Packet Breakfast
4.5
-4.4
0.8
5.3
Savoury Home Cooking
2.7
9.2
0.8
14.0
TOTAL CATEGORY
136.9
24.5
41.0
19.1
Flexitarianism

There's one more trend that's helping fuel the free-from boom: so called 'flexitarianism'. This trend for meat reduction, but not outright avoidance, on health, environmental or animal welfare grounds, is spreading. Flexitarians aren't just dipping into the world of veggie and veganism as and when they see fit; they're also going gluten-free, dodging dairy and opting for plant-based alternatives.

"The macro trend towards more plant-based or 'flexitarian' diets signals that consumers are choosing to reduce consumption of animal products from their diets for health and environmental reasons," says Caroline Jary, brand building director for spreads at Unilever, which launched the dairy-free Flora Freedom spread in January (rsp: £1.70/500g).

"In May, we also extended our range of Stock Pots to include two new flavours: mushroom and lamb. The Mushroom Stock Pot provides an additional option to traditional vegetable-flavoured Stock Pots and caters to the ever-increasing number of vegan and vegetarian shoppers, as well as the growing number of meat-eaters choosing to follow a 'flexitarian' lifestyle."

Jary isn't the only one that cites this as a key factor in the growth of the wider free-from market. "Alongside a demand for snacks that are free from allergens such as gluten and nuts, there has also been a surge in the number of flexitarians: those who only occasionally eat meat, resulting in a growing market for products that are suitable for vegetarians and vegans," says Calbee's Sarah Brown.

And when flexitarians do choose to eat processed meat products, they tend to make sure it's the good stuff. That means bangers and burgers with a high content of prime cuts of ethically reared meat and, increasingly, no gluten, wheat or dairy. "Phenomenal growth in free-from sausages drives the strong performance of fresh meat products," says Kantar analyst Kathryn Brown. "As free from continues to gain popularity we expect more categories to offer a free-from alternative."

So free from might not be the new normal just yet, but in the premium tiers that is what it's fast becoming.