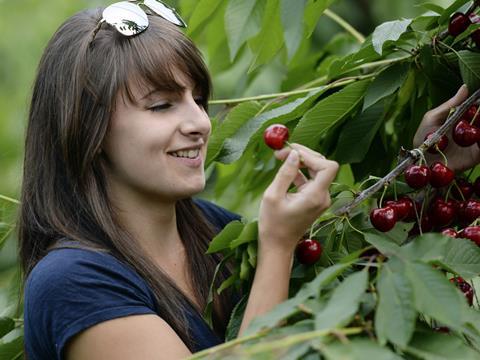 Unskilled labour in food production is worryingly thin on the ground these days. You probably knew that. But what about skilled workers? According to industry experts, it would seem they, too, are in short supply – but are not getting nearly as much attention.
With university fees hitting £9,250 a year and maintenance grants a thing of the past, ever more students are looking elsewhere for their next move after school. In fact, applications to higher education fell by 5% in 2016, according to UCAS.
However, while they're not going to university they're not looking to apprenticeships in the food and grocery sector either. April's introduction of the apprenticeship levy has been fraught with problems, with the British Retail Consortium going so far as to say the initiative is simply "not working". And last month The Grocer reported almost a quarter of firms large enough to pay the levy just don't understand it, according to a survey by the British Chambers of Commerce and Middlesex University.
Various food industry bodies have previously outlined ambitions to attract 140,000 apprentices by 2020, but that ambition currently seems a million miles away, with government figures showing that apprenticeships in all industries have fallen by 61% since the levy was introduced. Just 43,600 people began an apprenticeship between May and July this year compared with 113,000 in the same period in 2016.
So what's to be done?
One possible solution is to offer apprenticeships schemes designed more specifically for the food & drink industry. That's what graduate training provider MDS is hoping to do with two new schemes, launched at its Peterborough conference last week.
Though as MDS chairman (and current Groceries Code Adjudicator) Christine Tacon explained, becoming an apprenticeship provider has been far from straightforward. As a training agency, MDS found it couldn't use the levy paid by member businesses to cover costs. Now MDS is in the process of becoming an accredited training provider in its own right.
To make matters worse, big pharma companies have been poaching some of the best and brightest from the scheme, according to Tacon. Not to mention the prickly topic of Brexit, which has put a spanner in the works when it comes to recruiting from European universities.
Eileen Milner, the new CEO of the Education Funding and Skills Agency – who took up her new role this week – has already admitted there have been "challenges" in introducing the levy. It's a statement that could prove quite an understatement for a government policy that has yet to deliver any tangible benefit to the food & drink industry.