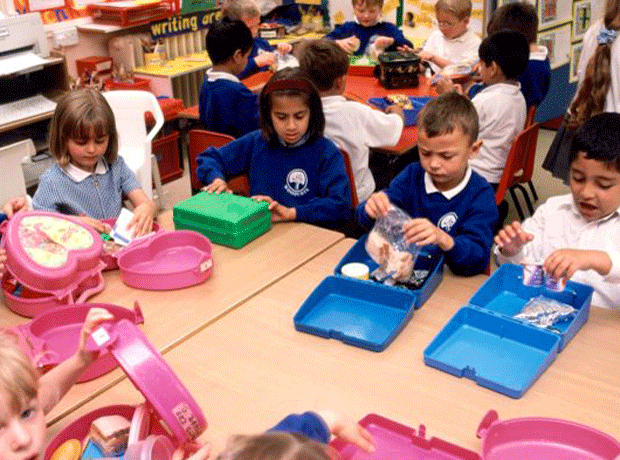 Not since Jamie Oliver alerted us to the horrors of the Turkey Twizzler have school meals come under so much scrutiny - only this time, it is the packed lunch in the firing line.
A government-commissioned report has recommended that headteachers ban packed lunches, claiming they are consistently less nutritious and contribute to the 20% of children who leave primary school obese.
The School Food Plan, backed by the DH and the DFE, commends the progress made by school meals since Oliver's School Dinners Campaign, but laments the 43% national take up and calls for radical measures, including free school meals for all primary school pupils.
Some recommendations have already been accepted by ministers (see below), although not the call for all primary school pupils to get free meals. But the most contentious call - to make schools lunchbox free zones - is aimed directly at headteachers.
Many schools already have, of course. "Some ban packed lunches outright," says the report. "If you want to do this, try starting with your newest intake. The ban will then apply to all the years that follow them, until it extends to the whole school."
The minimum should be a ban on all sugary drinks, crisps and confectionery, it adds.
Andrew Opie , food director at the BRC, claims the call ignores the strides retailers have taken to improve the healthiness of their products and introduce portable portions of foods such as fruit and nuts."We welcome moves to improve the quality of school meals but a ban on packed lunches goes too far," he says.
But Malcolm Clark, co-ordinator of the Children's Food Campaign, said the plans do not go far enough. "The plan has created a postcode lottery," he says, describing it as a "watered-down approach with no guarantee it will work or that the new academies will sign up".
Key proposals
Recommendations accepted by government:
Cooking lessons to be made part of the national curriculum for under 14s.
DH to roll out food-based standards for all schools, with all maintained schools and all new academies and free schools offering them by September 2014.
DH to provide £11.8m of seed funding over the next two years to enable independent experts to work with schools to increase their take-up of school meals.
The lunchbox squeeze
1

2

3

Currently reading

Are the days numbered for school lunchboxes?

4

5

6