Hot pizza, fresh lettuce, edible insects, caviar and champagne are among items available to buy from a new generation of vending machines and, with tech developing all the time, it's predicted 'everything' could be sold this way in the future
One of food futurologist Dr Morgaine Gaye's favourite vending machines sells fresh cupcakes. "You wait, there's a ­little countdown and after 30 seconds a cupcake comes out in a beautiful box, slightly warm," she says. Sadly that machine is 5,000 miles away in Los Angeles. And the UK vending machine market has lagged behind the US in terms of quality and innovation for years - mainland Europe and Asia too, say experts. But that's changing.

For a start there are more of them. The size of the UK vending machine market grew more than 10% from 2014 to 2017 to $578.6m (£439.9m) according to Euromonitor, which predicts strong growth will continue between now and 2022, infiltrating deeper into all sorts of areas, but particularly vending machine sales in locations with "captive" consumers like ­stations, airports, shopping centres and universities.

But this isn't just a numbers game. A new breed of vending machine is emerging, one clearly distinct from the clunky boxes dropping overpriced crisps and chocolate into metal receptacles that force you to stick your hand in and wave it around blindly to reach what you've bought.
These new vending machines sell better quality food, often fresh and increasingly premium and healthy, says Euromonitor. Dorset-based Mr Lee's, for example, sells ready-to-eat hot noodle pots through its own custom vending machines. The range is gluten-free, low in sugar, salt, saturated fats and calories, and includes two vegan options.

Established vending machine players are upping their game too. Selecta and Pelican Rouge, two of the leading operators in the European hot drinks vending machine market, merged last year and the business is now considering an IPO. The Dutch company has, it says, "some of the most innovative and attractive vending machines, ­featuring leading technology and energy efficiency". The Infinity Touch, one of its latest machines, sells gourmet coffee made from beans it grinds itself via a tablet-style touchscreen interface.

Vending machines are also being used more by mainstream food and drink manufacturers, often to market new products. Social Vend's branded machines - which have been used by the likes of Magners, Pepsi and Hovis - allow businesses to engage with consumers by offering them an incentive, such as a sample or money-off voucher, in exchange for a social media post or customer details.

Meanwhile, small artisan food retailers are finding that vending machines are a practical and cost-­effective source of revenues. British dairy farms are using them to sell raw milk, for instance, making the most of the fact that this unpasteurised version of their product can only be sold direct from farms, under the right conditions. Food futurologist Gaye suggests eggs, potatoes or home-made cakes could also be suited to this way of selling.
So what lies behind this renaissance of the vending machine? After all, the concept has been around since the 19th century, when they dispensed postcards, ­envelopes and notepaper in post offices.
"Innovations make vending machines more attractive to customers and more commercially feasible to retailers"
Technology is undoubtedly a big driver as innovations make products sold through vending machines both more attractive to consumers and more commercially feasible for retailers. Phil Davison, founder and CEO of healthy products vending machine business Mother, says new bespoke software was key to the development of his business.

Consumers using Mother's machines can press buttons including ­'low-sugar' and 'high-protein' to filter the range available to match their needs or tastes. The display then shows a large image of any product they are interested in, together with a wealth of nutritional information about it. Once they have decided what they want, they can pay with a card. Mother, meanwhile, can communicate with the machine remotely, enabling it to keep track of stock levels, quickly create pricing promotions, and monitor trends, helping them to maximise sales and minimise waste.

Ever-higher UK consumer demands of food retailing in terms of speed, availability and quality (which can also be put down in part to new technology such as online food delivery services), are spurring growth in the sector, too. Convenience is "a massive global trend at the moment", says Mother's Davison. "[There's] an expectation from consumers that they can have good food on the go, and we wanted to tap into that."

After all, buying through a vending machine is usually quick and devoid of any small talk. "People of a certain generation don't want to interact with someone they don't know," says Gaye. It isn't only millennials, either. Applestone Meat Company, a US butcher based in upstate New York, sells its high-quality meat products through vending machines and says this way of retailing helps it "create an approachable environment for customers" in general. "Buying well-raised meat shouldn't be intimidating."

On the flipside, a lack of human interaction is one of the challenges when machines stop working because of a small fault or leave consumers with undelivered or erroneous items and there is no staff member to turn to. Mother has worked hard to combat these kinds of issues, says Davison. Its IofT technology allows it to remotely fix most mechanical problems, and to release products for free to disgruntled punters instantly if ­necessary. "If a customer didn't get their kale salad we can say 'We're really sorry about that - let us vend you a Mediterranean veg salad instead.'"

But even when vending machines work perfectly there is still a way to go for the sector to overcome ­consumer associations of vending machines with bad service and poor quality products, Jay Jackson, brand and marketing director at Mother, accepts. "To get that consumer trust, it's taken time," he says.

Still, given the momentum behind vending machines, UK food producers and retailers should be seriously considering using them, believes Gaye. Thanks to developing technology "everything" could be sold this way in the future, she thinks. Products it is possible to buy today already include hot pizza, fresh lettuce grown in the vending machine, edible insects and live crabs.
Caviar and champagne
Premium brands are even experimenting with the trend. You can buy caviar from a Beverly Hills vending machine, while luxury department store Selfridges has installed one selling 200ml bottles of Moët & Chandon champagne. Mother says demand from high-end ­suppliers for inclusion in their machines means they are now in a position to "cherry-pick" the best products for their range.

Future vending machines are also likely to become even smarter too, opening up more possibilities for exchange of information, ­marketing and consumer engagement. Mother is ­currently developing an app so ­customers can track what is on offer in its vending machines and communicate with the business.

Vending machines could even use identity technology such as iris recognition to further personalise the vending machine experience, says Gaye. Individuals with allergies could be automatically ­protected from anything that might harm them, while young customers might find themselves barred from buying alcoholic drinks.

At the moment "we think we have a clear idea of what a vending machine looks like", says Gaye. That idea, though, is firmly stuck in the past, with the opportunities to integrate vending machines into UK ­grocery seemingly endless.

Who knows? Perhaps we'll be selecting a fresh cupcake from a screen sooner than we think.
Six uses of vending machines in food & drink
Mother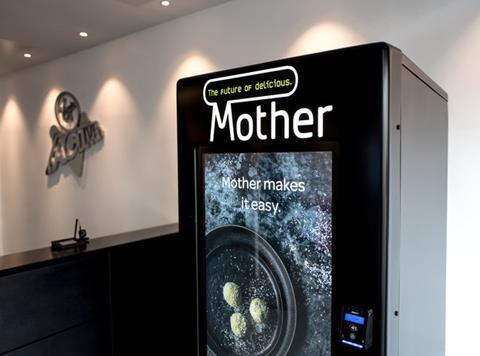 Launched: 2015

Sells: Healthy food products, 25% from Mother's own range, which includes breakfast pots and protein balls

Sites: Currently 46, on target to reach 70 by year end

Concept: Fully digitalised machines in locations including gyms, hospitals & offices to help consumers make informed food purchases using e-commerce tech


Applestone Meat Company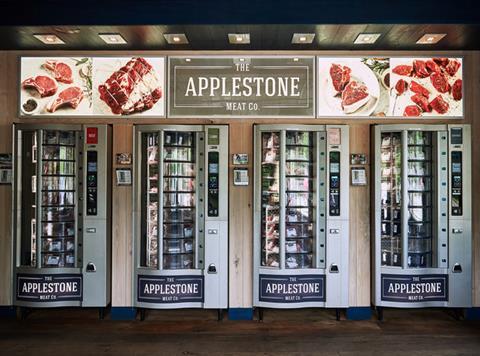 Launched: 2016

Sells: Fresh cuts of meat and sausages, and frozen options, sourced from animals raised without added hormones or antibiotics

Number of sites: Two, with two more by end of 2019

Concept: Open all the time so consumers have access to quality meat products whenever it suits them


Mr Lee's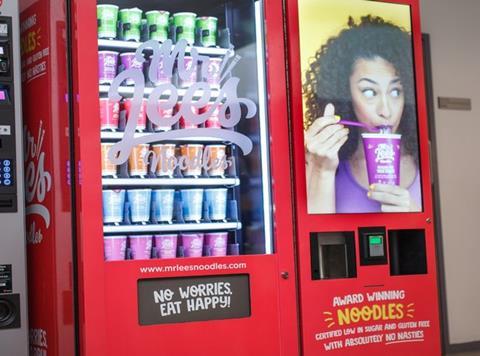 Launched: 2018

Sells: Hot Mr Lee's noodle pots, all of which are gluten-free and low in sugar, salt, saturated fats and calories

Number of sites: One, with a wider rollout in 2019

Concept: Mr Lee's wants its machines to be like local noodle kiosks, providing hot, tasty, healthy noodles in a unique and interactive way at any time


Coca-Cola
Launched: 2010

Sells: Cans of Coke, tubs of popcorn, strawberries, trays of cupcakes, a game of Twister…

Number of sites: One

Concept: When Coca-Cola's 'Happiness Machine' was temporarily installed at Imperial College London, a range of unexpected treats were dished out

VillageVending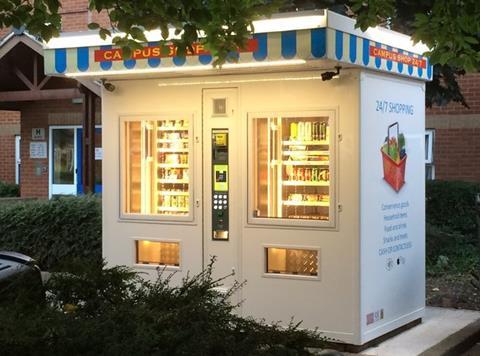 Launched: 2014

Sells: Wide range of products, including milk, eggs, washing powder and microwave meals

Number of sites: About 12, with more in the pipeline

Concept: Placed in VV's large outdoor automated shops, many on university campuses, these specially designed vending machines sell a choice of products


LoneWolf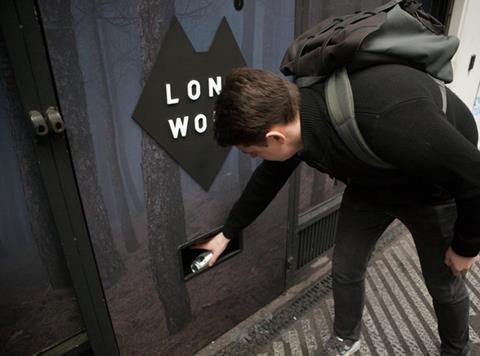 Launched: 2018

Sells: LoneWolf gin & tonic cans

Number of sites: One in London (though the pop-up has also visited Edinburgh and Manchester)

Concept: Pop-up uses a person hidden behind the vending machine to drop cans on cue, rather than sophisticated technology Across Europe, vending machines offering fresh and cooked food, such as pizza, are commonplace. But the UK is catching up, with 10% growth last year