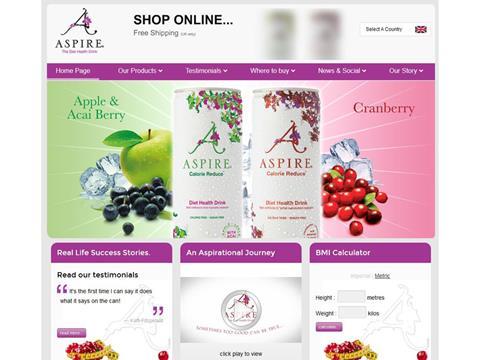 Fahrenheit60, supplier of a soft drink that claims to burn calories, has been reported to Trading Standards by the advertising watchdog.
The Advertising Standards Authority says it is signalling its determination to clamp down on misleading advertising claims by referring businesses including the supplier of soft drink Aspire to Trading Standards. Aspire, which is stocked by retailers including Boots, Tesco and Waitrose, is claimed to create a "thermogenic" reaction that could increase metabolism and burn up to 200 calories per can.
Fahrenheit60 has previously been formally investigated by the ASA and found in breach of the advertising rules for making misleading efficacy claims on its website. It failed to provide adequate evidence to support the claims, said the ASA, and was placed on a list of non-compliant online advertisers on the ASA website. The ASA says Fahrenheit60 continued to make "problem claims" and had now been referred to Trading Standards, which would consider statutory action, including warnings and seeking criminal prosecutions or civil enforcement orders.
The ASA has also referred a second business, Electronic Healing, which made claims that its Bob Beck Protocol could "amplify the immune system, remove the need for flu vaccinations, increase oxygen in the blood, reduce HIV infection levels and help fibromyalgia".
This is the first time advertisers have been referred to Trading Standards by the ASA, which has previously been accused by critics of being 'toothless' and incapable of punishing advertisers.
"Misleading advertising is unfair, but a misleading health claim can also be particularly harmful," said ASA chief executive Guy Parker. "Our referrals to Trading Standards are a clear warning to those who won't stick to the rules that they face the prospect of legal sanctions. And these are just the first referrals: we're preparing our cases against other advertisers who persist in making misleading claims."