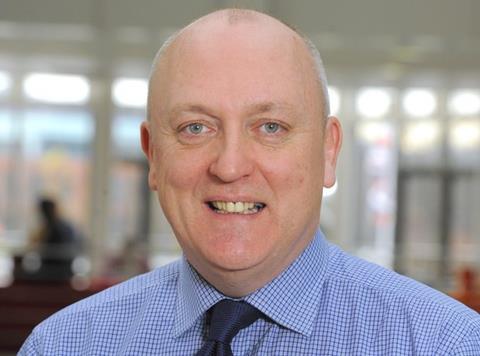 Asda chief operating officer Mark Ibbotson is moving stateside to take up the role of senior vice president, head of innovation, for Walmart US.
Clarke said Ibbotson was "a first-class retailer" who had championed innovation – for which he received the Sam Walton Entrepreneur award in 2013, culture, productivity and simplification as well as transforming the grocery home shopping operation.
Ibbotson has proven to be a controversial figure within Asda following his role in leading a store restructure programme last year which resulted in 1,360 redundancies. Asda tasked Ibbotson with finding £1bn of cost savings over five years. The consultation impacted around 4,000 in-store middle managers and when he announced it in May last year, Ibbotson explained Asda was not alone in having to take such measures.
"We haven't updated our structure for five to six years," he said. "We believe we are about 18 months ahead of our competitors. They're all going to have to do this."
Since then Morrisons and Tesco have also conducted reviews of their instore management structures.
Ibbotson, who joined Asda in 2004, led the growth of online, including click-and-collect services and the expansion of grocery home shopping. His responsibilities at Asda will be split between chief executive Andy Clarke and Hayley Tatum, senior vice-president people, until a replacement is found. Asda's vice-presidents of eCommerce, strategy, Asda Logistics Services and the VP chief information officer will all report to Asda chief executive officer Andy Clarke. Clarke alluded to a forthcoming change in Ibbotson's position a few weeks ago when he shook up his executive team after chief customer officer Steve Smith also left Asda for a role within Walmart.