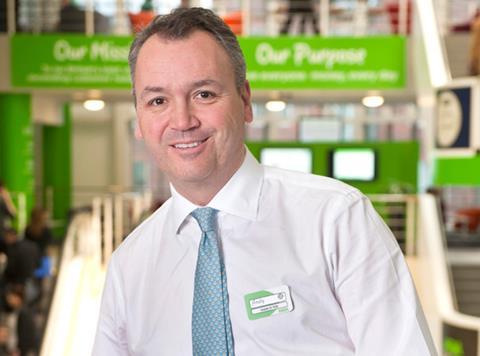 Staff morale at Asda is holding up better than expected in light of its ongoing in-store management restructure which is set to result in 1,360 job losses, CEO Andy Clarke has claimed.

Clarke was speaking after revealing Q2 like-for-like sales grew 0.5% in the 10 weeks to 30 June. He told The Grocer Asda had completed a grassroots survey on the restructure "and the results were not as bad as I feared actually."

"People's reactions to the restructuring have shown me the commitment to the store and to the business, so reaction has been better than we expected," he added.

Clarke refused to discuss what impact the restructure was having on sales, as the work was taking place in Q3. The redundancy process will be concluded by 1 October, and Clarke said Asda currently had 7,000 staff in training as part of the restructure. He described the restructure as one of the "most difficult decisions of my career."

The Q2 results announced by Asda this week are an improvement on Q1, when Asda's like-for-like sales were flat, up just 0.1%, with total sales up 1.3%.

Clarke credited Asda's Everyday Low Prices strategy for delivering the growth, adding that click & collect had helped drive online orders.

"I am pleased with our performance in the quarter and our business has shown that it is well-positioned to meet the demands of a challenging market," he said. "However, I've been in this business for too long to measure success by quarters and we remain on a long-term journey."

"Innovation, low prices and customer service remain at the heart of our business, and over the coming months and years we will continue to implement and build on this successful strategy as we constantly look at new and improved ways to run our business."

The focus on EDLP and the restructure are part of the five-year plan Asda unveiled in November, based on a £1bn investment in lower prices, alongside improvements in store design and style.

Asda opened three new superstores and two supermarkets during the second quarter, with Clarke expressing confidence in the future of large store formats.

Asda also revealed it would rollout three new "format trials" in stores over the next six months. The formats would test new ideas and innovations that would inform plans for further development of its large store portfolio in 2016.