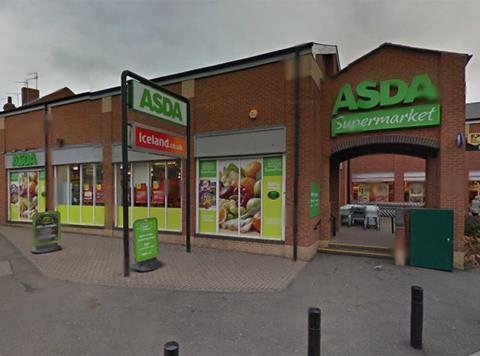 Asda today blamed a tough climate for British retail as it posted a 0.1% decline in like-for-like sales for the 13 weeks ending 3 January 2014.
Just last month, Asda president Andy Clarke insisted Asda had "held its nerve" to deliver record online sales and footfall over the Christmas period, but it was not enough to stop Q4 like-for-like sales falling from 0.1% growth in the previous year.
Full-year like-for-like sales, for the 52 weeks to 3 January 2014, were up 0.5%, compared to 1% growth last year.
"It will come as no surprise that 2013 was a tough year for UK retailers and there's little doubt that the UK retail market is undergoing significant and permanent structural change," said Clarke.
"We're playing the long game and the decisions we're taking now will ensure the long-term growth and health of our business and do the right things for our customers."
Asda has said it will invest £750m in improving its estate this year.
Newly appointed chief financial officer Alex Russo said that Asda was executing its five-year strategy with "agility and pace".
As part of its five-year plan, Asda plans to invest £1bn into lowering prices and £250m in improving quality, style and design of its products and stores. It has launched a new price-comparison website where customers can compare prices at other retailers.
The retailer also hopes to increase physical access to its brand from 53% to 70% as it targets locations in the south east and London for stores, click & collect, and forecourt openings.
Although Asda insisted it would not make a decision on entering the convenience market until the end of the five-year period, it has been trialling a 4,000 sq ft high-street store in Sheffield. It opened grocery click & collect services at six London Underground stations last year and is expected to announce openings at universities later this year.
Vouchering
Meanwhile, CMO Barry Williams accused Asda's rivals of using vouchers to divert consumers' attention away from price hikes.
"Retailers are using vouchers to cover up price increases and what they are giving away with one hand, they are taking back with the other," he said. "That's not a game we are interested in playing with our customers and is the reason why we moved away from vouchering activity last year."