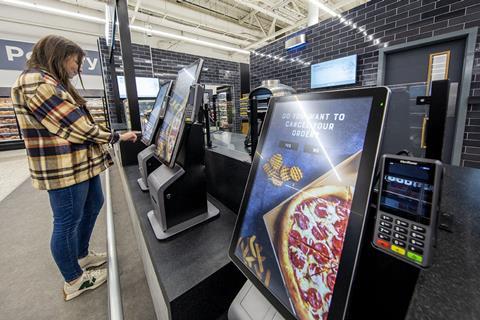 Asda has signed a multi-year deal with Indian IT giant Tata Consultancy Services (TCS) to support its digital transformation as it extricates its systems from former owner Walmart.
TCS will implement a "new organisation-wide IT operating model" as part of the deal, and use its cloud, AI, and security solutions to "help Asda deliver the divestiture smoothly, on-time and securely" it said.
Multiple cloud-based ERP platforms will be put in place "to streamline Asda's supply chain forecasting, buying and merchandising processes" as well as HR and ecommerce processes and warehouse management.
"We have a long-term vision to grow Asda and bring our great heritage in value to even more communities – and our technology will form a key part of delivering this vision," said Asda CEO Mohsin Issa. "We have partnered with TCS because they bring experience in retail technology transformation and innovation. We look forward to working with them to accelerate our digital transformation journey and to unlock the potential of our business," he added
Carl Dawson, the supermarket's chief digital & technology officer, said he was confident the collaboration "will be one of the engines to deliver such a large technology transformation" and help Asda "in the process of reimagining retail".
Asda was sold by Walmart sale to TDR Capital and EG owners Mohsin and Zuber Issa in 2021. The supermarket has since created hundreds of new roles for the transformation project to disentangle its IT systems and processes from its former owner, as part of a programme dubbed Future.
In February it announced it was working with Publicis Sapient to deliver a new e-commerce platform, which will be delivered by April 2024, as part of a "hugely ambitious" programme, Publicis Sapient said.
TCS described the work as a "massive enterprise reinvention".
"We will leverage the power of data and AI, and deliver innovative, industry-leading retail technology solutions to transform their core retail operations, employee experience, supply chain and create opportunities for new business models," said Abhijit Niyogi, business head, retail UK & Europe at TCS.
"Leveraging TCS's deep contextual knowledge, next-gen retail technology solutions and industry experience, we will help them build a new future-ready digital stack to support their growth and transformation ambitions," Niyogi added.