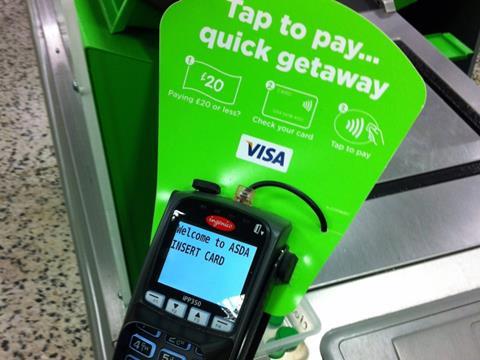 Earlier this month, at the launch of the iPhone 7, Apple CEO Tim Cook said he hoped the handset and Apple Pay would help create a cashless society.
"We would like to be a catalyst for taking cash out of the system," he said. "We don't think the consumer particularly likes cash."
Cook would probably not have reached that conclusion had he been among the thousands of irate Asda shoppers stranded in queues at more than 600 stores yesterday.
Asda's checkout meltdown came after months of seemingly major inroads towards taking not just cash – but paper altogether – out of retailers' systems.
From London healthy food chain Tossed opening the first cashless restaurants in March, to Tesco rolling out its PayQwiq wallet and pioneering paperless receipts, paperless technology has seemingly been on an unstoppable march.
So much so that this month a survey by Mastercard revealed half of adults in Britain now carried less than £5 on their person, amid a surge in popularity for online shopping and contactless payment.
But yesterday's farcical scenes at Asda stores just go to show how comparatively vulnerable electronic systems are – even well-established card payment machines – in the event of technical failure.
Asda limited itself to a terse two-line apology yesterday amid the chaos, and remains shtum today on what caused the meltdown.
The big question therefore is: on one of the busiest weekends of the year so far, just how much money did the retailer lose yesterday? And what would it have done had it not had the almost comical (although not if you were one of the shoppers) option of ferrying customers to the nearest cashpoint?
Asda will no doubt be rather less quiet in conversations with the responsible party once its inquest into what went wrong is over.
But this Halloween horror suggests that, whether Apple, Mastercard and the rest like it or not, cash is going to remain our friend for some time yet.