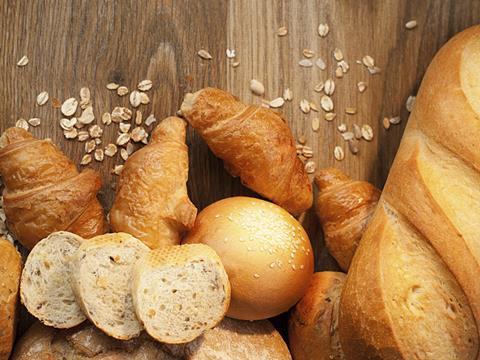 UK sales of bread and baked goods will fall by more than 5% over the next five years, Mintel has predicted in a report.
The market research company forecast the value of the category would drop from this year's figure of £3.94bn to £3.73bn in 2020. According to Mintel's data, sales peaked at about £4.15bn in 2013 and have been in decline since.
Falling sales are largely down to a drop in demand for packaged sliced bread, which Mintel predicted would see a 6% loss this year alone. Data from a consumer survey suggests health concerns are driving down demand. Of 800 adults questioned who said they ate packaged bread three times or a week or less, 31% said they did not eat it more often because they considered it too high in calories, sugar or carbohydrates.
A further 23% said it was because packaged bread was 'too processed', while 18% gave a wheat or gluten avoidance or intolerance as a reason.
The report also looked at which areas of innovation had the potential to engage consumers and drive value back into the category. It found 59% of consumers would be likely or very likely to buy bread baked in-store from their favourite brand - just ahead of the 56% interested in bread or baked goods with packaging that keeps it fresher for longer.
The ideas that generated the lowest interest were breads with flavours for specific occasions, such as Sunday roast or BBQ, with 26%, and breads with sweet flavours (29%).