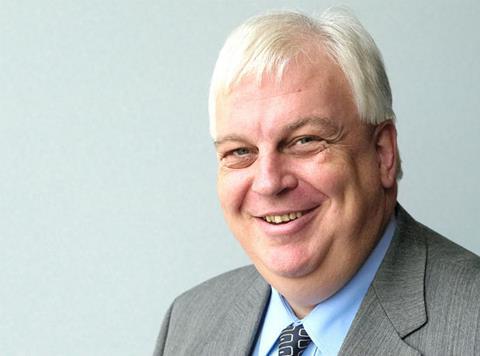 Was the deal pure opportunism or have you been scoping this business out for some time? We always keep an eye out for any potential opportunities. When it became apparent Conviviality was obviously entering into administration, we made our move and made what is an excellent deal. We are absolutely delighted to have bought the business as it allows us to expand our retail footprint across the country.

Has Bestway had sufficient time to carry out proper due diligence? The relevant teams worked extremely long hours to get the deal over the line and the deal was rubber-stamped very late on 6 April. All the brands - Bargain Booze, Wine Rack, Select and Central - are good profitable businesses so in that respect the decision to purchase was made easier.

What impact do you expect the deal to have on Bestway? We are already one of only two national wholesalers in retail and this deal will only make us stronger. It will enlarge our footprint on the high street, adding to our 4,700 affiliated stores in Best-one and Xtra Local, and give us greater scale and volumes to ensure we are even better positioned to supply retailers with the products, prices and promotions they need. Our mission will always be to try and make our customers' businesses as profitable as possible and be the best way for them to grow their food and drinks businesses.
What is the first priority for Bestway on getting hold of Conviviality Retail? The main priority is to stabilise the supply of stock into the retailers. Shoppers will give stores some leeway if they know what's happening but not too many chances if shelves are empty. We are working with suppliers to increase stock levels at the Crewe warehouse, and also through Bestway and Batleys depots, to help retailers get back to business as usual. In the longer term, we will be looking at how we can continue to drive growth in the stores. In the main, Bargain Booze was perhaps too reliant on alcohol and tobacco. We will look at other categories to drive even more footfall and get the margin mix right, making these businesses even more profitable. Another priority is to reassure staff. To demonstrate our support and commitment to our new colleagues, we have agreed to pay all staff from 2 April onwards, ensuring they do not lose out on the week's salary they would have lost due to the administration process.

What communications have you sent out to franchisees and store managers? The main aim is to demonstrate to and reassure the retailers that we are the best fit for their businesses and that they are in safe hands now. The past couple of weeks have been turbulent and stressful, so it's all about giving retailers the security they deserve and instilling confidence that we are the right partner for their businesses. One of the first things we did was to send out comms to retailers and staff welcoming them to the family, and reassuring them that we are already working together to get everything back to normal. We are also in the process of setting up all customers with Bestway and Batleys accounts at their local depots, with their usual credit facilities, as an interim measure, so they can start trading straight away and get products on shelf while we get deliveries back on track which we are confident will happen next week.

What are you plans for these businesses - do you intend to keep all the different symbols? All four brands are incredibly strong in their own right, admittedly targeting different demographics. Bargain Booze has a strong discount heritage; Select and Central have great convenience offers in their respective region and Wine Rack is a well-respected specialist drinks retailer. There are no plans to lose the resonance these brands have with their shoppers by rebranding them. We purchased these stores to grow their business, so all will be given equal billing.

Do you have the necessary off-licence experience? Bestway was initially built on our fantastic offer in licensed off-trade and in the early 1980s was the largest importer of wine into the UK. We have been in the licensed trade now for over 40 years, and the past year alone we have seen licensed sales in excess of £270m. So we definitely have the experience and expertise. We already work with the majority of brands who supply these stores and, for those we don't, we will work with our colleagues in Crewe to make sure we have the right brands and category mix to retain the current offer these stores are looking for to serve their shoppers.

Bargain Booze is known for buying booze very well - can you match that and keep prices down? We will be looking at the terms of all the businesses and, working together with suppliers, we are confident we will deliver the prices and value the retailers need for their shoppers. In terms of the upweighted scale we now have, we are confident we can buy at prices that will allow BB to continue its great offers in licensed.

Bestway has not previously owned stores. Are you planning on selling or keeping the ones you have just bought? We did not purchase with the intention to hive off any stores. The company-owned stores we acquired are all well-run, disciplined stores. We will retain all the company stores in the estate and use our shared learnings and knowledge from our own symbol estate, combined with those of our new stores, to enhance the full offer and make all our stores convenience destinations.