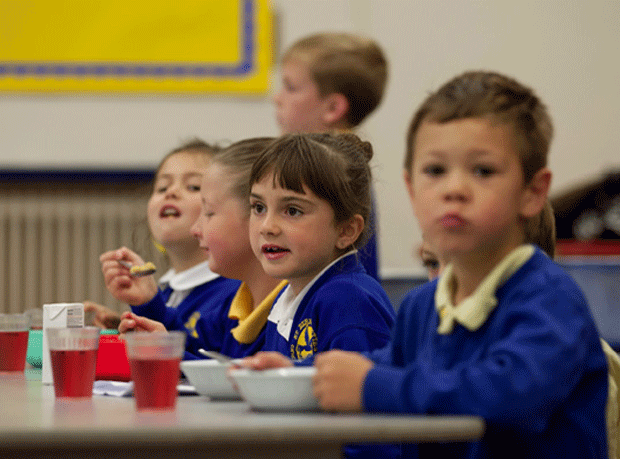 School breakfast clubs offer food to children across the UK, providing invaluable support for working parents and those on a tight budget. Yet despite breakfast clubs' laudable function, they haven't escaped government cuts.
Last year, The Grocer reported that 3,000 clubs had closed despite growing demand, and the trend seems to be continuing. According to charity FareShare, 35% of the clubs it supplies face funding cuts as of July 2013.
But many clubs are soldiering on with the support of Britain's biggest breakfast brands. PepsiCo works with the charity Magic Breakfast, which provides food to 7,500 children in 230 of the most deprived areas of the UK. PepsiCo supplies each club with Quaker porridge products and Tropicana orange juice, and the charity also serves children whole wheat bagels and low-sugar/salt cereals.
"The ultimate aim is to help kids by providing nutrition that will help them concentrate," says PepsiCo group marketing director Patrick Kalotis. "It's a relationship we plan to be in for the foreseeable future."
Kellogg's supports breakfast clubs in the form of grants and free product. It currently provides food to 1,000 breakfast clubs (two million breakfasts a year), and plans to double this by the end of 2013. Greggs also funds breakfast clubs through its Greggs Foundation, which now supports almost 200 clubs in primary schools.
So, with private companies stepping in to fill the gap in funding, could breakfast clubs be a factor behind the 1.1% decline in kids' at-home breakfast occasions? "I don't think it's the breakfast clubs driving it," says Kalotis, while Kellogg's UK sales director Colin Bebbington says the effect is "probably not massive".
For some children, it's not a case of swapping the kitchen table for the breakfast club, but having a meal they would not otherwise have had at all.
Focus on Breakfast: Bed or breakfast?
1

2

3

4

5

6

Currently reading

Big brands give kids a good start to the day

7