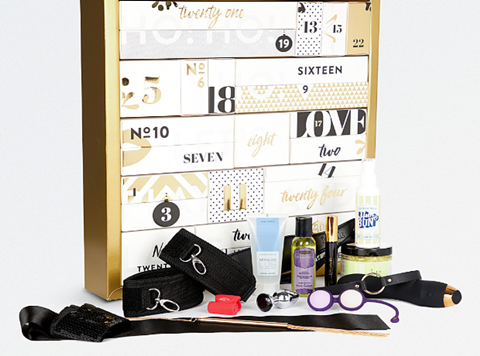 The amusingly ironic Christmas jumper is dead: long live the overly opulent Advent calendar!

We've got ones made with cheese and booze now, but Bogof is very here for Selfridges' addition to the genre: 'erotic'. Its racy £230 Amorelie calendars contain sex toys, cosmetics and 'soft bondage' items.

Remember when chocolates were a novelty?