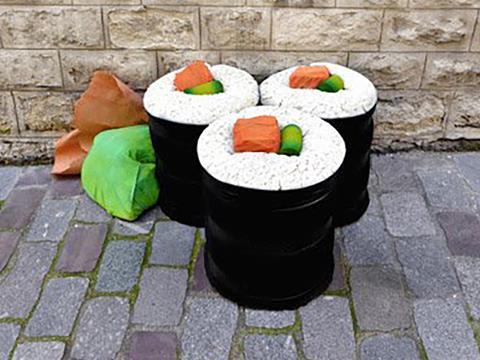 At The Grocer, we're all over the issue of food waste. So it's heartening to see French artist Lor-K doing her bit on the streets of Paris.

Lor turns waste into food as part of her 'Eat Me' project - but though it looks tasty, you wouldn't want it anywhere near your gob. Old mattresses and sofas are transformed into waffles, sushi and sandwiches.

The works aim to "offer a new identity, shape and direction to our cities" - perhaps they might make people think twice about wasting food, too. And furniture, for that matter.