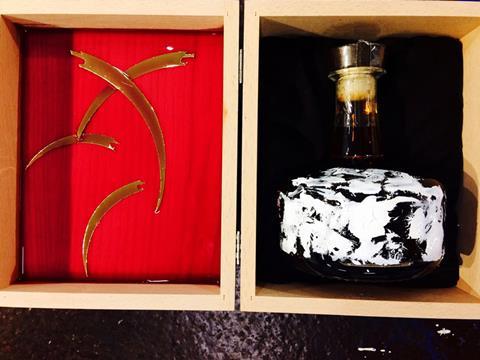 If you're a high roller like Bogof, £15k for a bottle of Cognac is merely the price of reminding all the other Grocer journos who's classiest.

As long as it's rare, old, or has packaging designed by a hip artist, the point is made. Rome De Bellegarde Cognac is a good example. Its new bottles, on sale later this month, have been 'designed by renowned artist Ghass Rouzkhosh'.

Us neither, but don't let that put you off. Nor the fact that the bottles look, frankly, like a clumsy decorator has spilled paint on them. It's art!