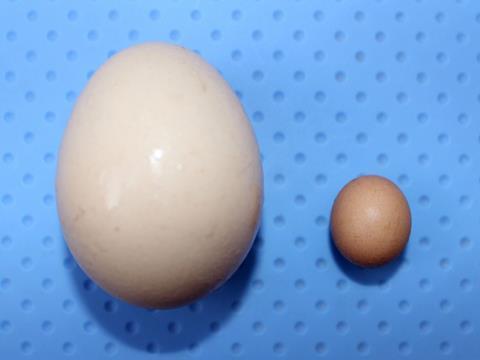 As brands downsize teabags and chocolate bars, at least we can rely on nature to keep portion sizes up. Right?

Apparently not. In Dorking, Surrey, a chicken has laid what might be the world's tiniest egg. The perfectly round egg is just one inch high and wide, and was discovered by Skye, the youngest member of the chicken-owning family whose surname is… Bacon.

The Bacons haven't started on a petite fry-up yet, but if you're a tiny pig in the Dorking area, consider leaving town.