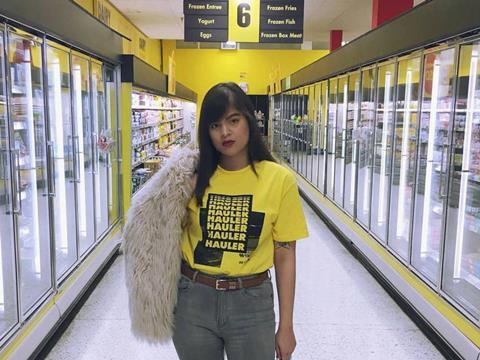 Check out this urbane 'Hauler' t-shirt. The design is retro, the slogan opaque - and the model has been photographed in a supermarket, which one imagines is a post-ironic up yours at the world of high fashion from which it originates.

Well, no. Actually, the reason for the frozen aisle photoshoot is that the shirt is produced by Canadian discounter No Frills. A Hauler, it says, is "someone who gets a lot, for a lot less". The shirts have proved a hit with shoppers, who have been ordering them for CAD$20 - about £11. There are long sleeves and hoodies on sale too.


It's all part of a pro-frugality ad campaign: a video depicts savers literally flying around stores, which makes about as much sense as the other designs in the range - photos of bananas and a random bit of road - but it's a delight nonetheless.

One day soon, Bogof's home-made Farmfoods tracksuit will be cool.