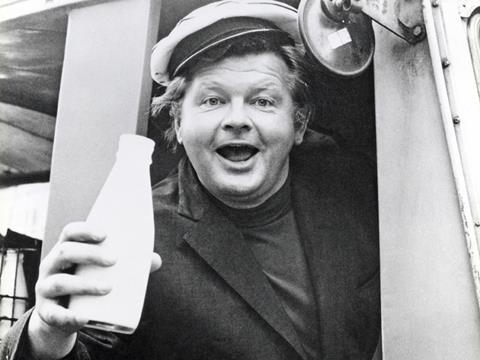 From Benny Hill's Ernie to Father Ted's Pat Mustard (with an honourable mention to Jazzer from The Archers), fiction has given us many a licentious milkman.

But the comedy stereotype has to come from somewhere! Last week, Dairy Crest gave milkman Shaun Dadds the boot, after he appeared on the Jeremy Kyle show accused of delivering rather more than just two pints of semi-skimmed.

Dadds undertook lie detector tests on the programme - his section of which was entitled 'Is my husband cheating on his milk round?' - and failed. Dairy Crest bosses soon sacked Shaun from his round in Quedgeley, Gloucestershire. Apparently, though, he's now using his time to patch things up with Mrs Dadds, so all is not lost.

Incidentally, Google 'pervy milkman' and a sponsored link to Dairy Crest's Milk & More delivery service comes up. Coincidence?