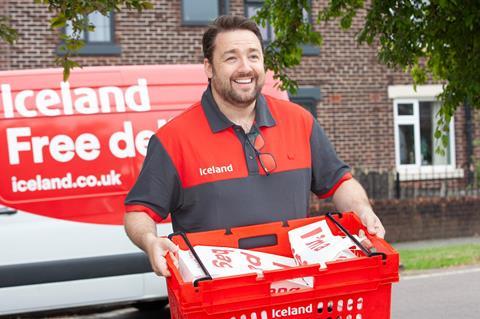 Lockdown has seen many actors, musicians and comedians return to 'normal' work, seeing as they can't do what they do on stages right now.
It was still a surprise to see comedian Jason Manford on the delivery trail for Iceland last week, however. But the comic, who has also done a lockdown stint ferrying OAPs for a charity, is keeping busy. Having been turned down for a job at Tesco, Manford was more successful with its frozen rival, and spent the day doing deliveries – to some surprised customers.
Manford also dropped off a delivery at food charity The Bread & Butter Thing in Manchester – one of two charities to which he asked Iceland to donate his 'wages'. He even stopped to hand out PPE to people helping a man who'd been knocked off his bike! What a hero.
So, it turns out comedians make good supermarket workers. Iceland should definitely stick to the day job, though. "Just call him Jason Van-ford," the supermarket waggishly posted on Facebook. Groan.