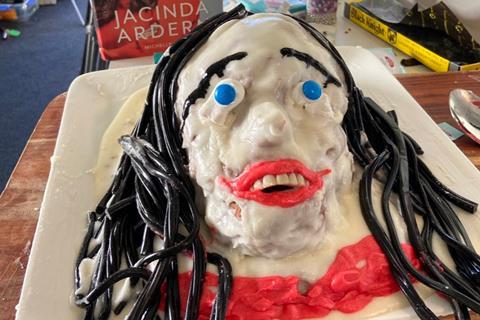 Across the world, people in lockdown have turned to home baking as a way to soothe the soul, entertain the kids… and have cake.

All good reasons to bake. But ambitious New Zealand comedian and TV presenter Laura Daniel wanted in addition to pay tribute to her nation's good-egg prime minister, Jacinda Ardern.

Unfortunately, her attempt to bake a likeness – on TV show Seven Sharp – wasn't quite as flattering as she had intended. Bogof is particularly freaked out by the teeth.

Daniel apologised to her PM when she uploaded the pic to Instagram – and received a good-humoured emoji response from Ardern. It was a nice thought, Laura.