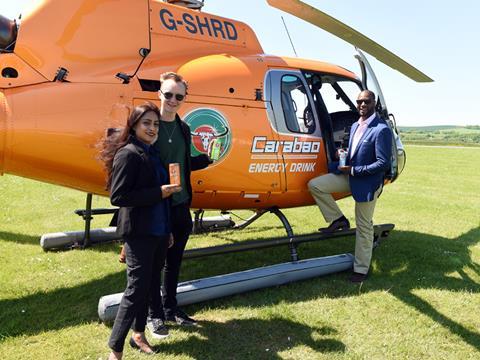 'Bonkers' energy drink brand Carabao last week countered Southern Rail timetable changes with a Brighton-to-London helicopter service.

Lucky Twitter users who called for a #CarabaoSOS were allowed to hop into the subtly liveried 'copter for three journeys last week.

We're not sure if there are plans for a regular service, but some of The Grocer's brightest minds live in Brighton. And our glamorous HQ falls halfway between the two cities. So if you'll give us parachutes, Cara-boys and girls, we're in!