co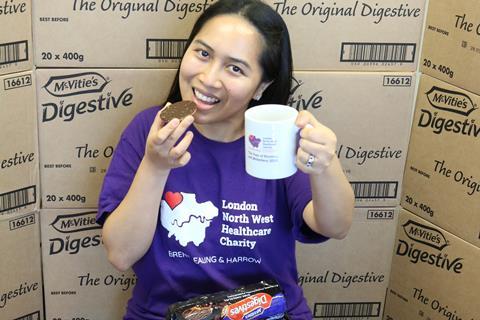 Acts of kindness and charity throughout the coronavirus crisis have been legion, with many companies looking to repay the bravery and compassion of NHS workers with food donations.

There are too many to include here, but to provide a flavour, The Watercress Company is helping keep NHS workers at Dorset County Hospital, Dorchester, healthy with free packs of everyone's favourite cruciferous vegetable. The company has installed its own fridge at the site and grab bags are now exclusively free for staff.

It's rather a different snack from the usual biscuit, but staff are wanging it into their sarnies to gain from the immune system benefits the nutrient-dense green stuff provides.

There are some actual biscuits on hand for staff at the Ealing, Central Middlesex and Northwick Park hospitals, though, thanks to a hefty donation of McVitie's biscuits. A "small mountain" of Hobnobs, Digestives and Clubs have rolled in.

"The support from companies and small businesses has been overwhelming," said Steve Watkins of the London North West University Healthcare NHS Trust.

Chocolatier Pierre Marcolini, meanwhile, is donating stock from its Belgian, Parisian and London boutiques – including chocolates, pastries and Easter treats – to hospitals in Brussels, Paris and London, too.

Keep 'em coming, guys.