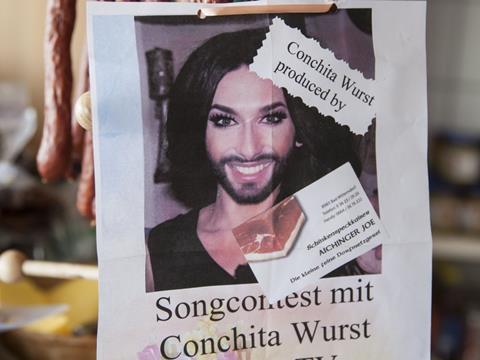 Congrats to Eurovision winner Conchita Wurst, the bearded drag act who took the prize for Austria at the weekend.

As well as a heroine's welcome at Vienna Airport, Conchita also received a foodie honour. Not only has Bad Mitterndorf - Conchita's home town - temporarily renamed itself Bart (beard) Mitterndorf in her honour, a local butcher has even created a 'Conchita Wurst' sausage.

Apparently, it's been wildly popular - something else for Conchita's critics to choke on.