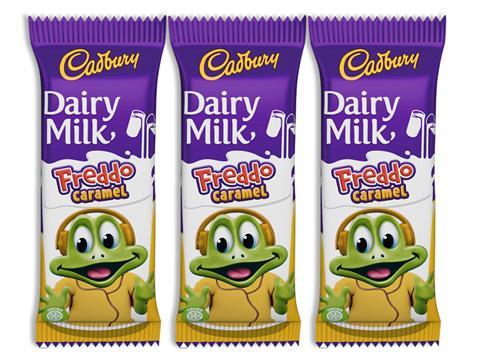 Things have been quiet this week with Mrs May and Mr Johnson off around the world to show those softie EU negotiators the kind of unity and British grit that once defeated their forefathers. Well, two of them, anyway.

All the same, there's an uneasy feeling in the air - a bit like Pompeii on August 23, AD 79. I'm not suggesting for a minute the current puerile antics of our elected leaders will lead to anything like the devastating eruption of Vesuvius! Things will be quite different from that, I'm sure.

But there are portents of doom all around us and, more specifically, on the shelves. I hardly need remind my devout readership that evil often manifests itself in amphibian form (Revelation 16:13). So while you may laugh off the hike in the price of Freddo bars (30p), I take the hyper-inflation in this product (40p) far more seriously.

As reported elsewhere in this peerless journal, Freddo (50p) riots are already scheduled for Cardiff (where nasty chocolate is a staple food) and London (where pointless protests are compulsory). And of course such diverse publications as the Daily Mail and The Sun are calling out a Remoaner conspiracy.

While this is ultimately down to the limited capacity of their journalists to understand, well, anything much, your Pat sees something far more sinister in Freddogate (£1).

I detect here the work of the devil in reptilian clothing. This is not simply the mischief of Mondelez, Son of the Evil Lord Kraft. No, there are far darker subliminal messages from Britain's enemies on the other side of the channel. You may mock. But does not Freddo (£5) mean "cold" in Italian? And is it truly a coincidence that he is a Frog? I rest my case.