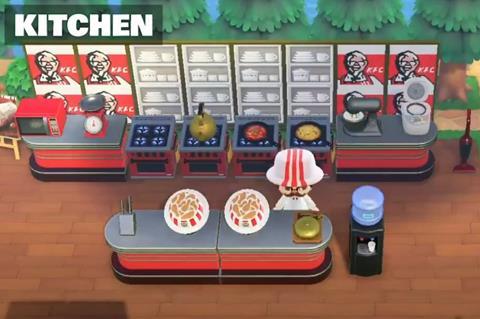 Fast food fans have struggled during lockdown, having to resort to make-your-own recipes provided by the likes of Greggs and McDonald's to get their fix. Thankfully, delivery and drive-thru now seem to be sating demand.
But those who want the, er, restaurant experience have missed out. And to be honest that probably won't be resolved by KFC's new 'venue'. It's guaranteed Covid-free, though, opened as it has been in the confusing virtual world of Animal Crossing.
The island is available to Philippines-based players, who get a tour of the eerily quiet restaurant from a Colonel Sanders avatar. Players lucky enough to track him down might even win a free eight-piece meal! Truly, the 'new normal'.