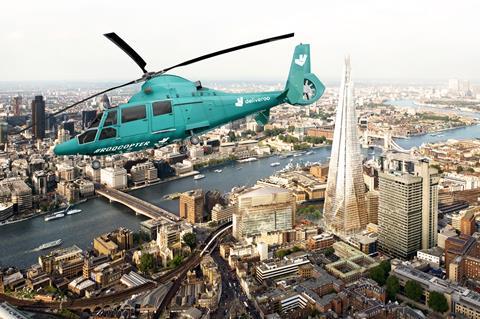 Deliveroo cycle couriers dismayed at the sight of 'RooCopter One' hovering over London can relax.

It isn't making deliveries – in fact it will have received one (pre take-off). The 20-minute helicopter dining experience is on trial throughout August to anyone keen on a 1,000 ft-high meal, taking off from Battersea.

Mind you, the idea of helicopter delivery isn't a bad one. If an enterprising courier could work up one of Leonardo da Vinci's pedal-powered designs, the food delivery model could yet be revolutionised.